Gilbert Leadership is sponsored by: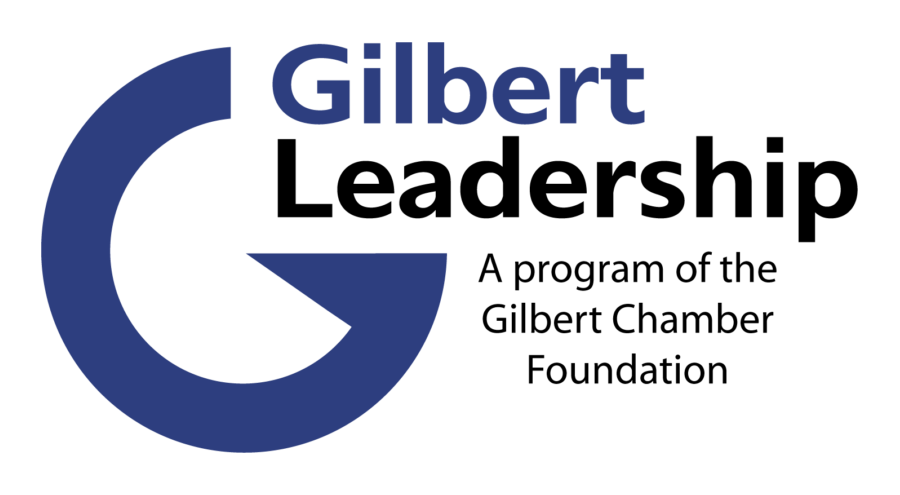 Founded in 1991, Gilbert Leadership brings together individuals with diverse backgrounds and experiences to develop their leadership potential and to expose participants to the issues impacting our community. By understanding the needs and concerns in a wide variety of areas, these individuals will be better able to contribute their resources to making a difference in many ways. Class applications are accepted between March 1st and July 5th of each year.
---
What To Expect

Participants are eligible for graduation upon earning a predetermined number of program points through participation in a combination of learning days, individual community tours, curriculum participation, and the mandatory community project. Additionally, program graduates are asked to help facilitate one learning day during the following fiscal year.
Gilbert Leadership participants can expect to:

Learn about the many opportunities to serve the Gilbert community and gain an understanding of community processes and programs
Get first-hand knowledge of the challenges and demands facing Gilbert
Develop your leadership skills by conceiving, planning, and implementing a group project to benefit the community
Participate in team-building and community-centric learning days designed to expand your knowledge and leadership traits
Foster strong and lasting connections with a network of leader
Apply Now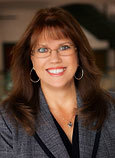 Gilbert Leadership provided me with an in depth look into Gilbert's infrastructure, issues, and leadership opportunities. The blend of professional development, leadership training, networking, and team building dynamics make it the best leadership program in the Valley. I highly recommend it! Candy Body, Class XXV
---
Program Requirements

Gilbert Leadership candidates are required to live or work in Gilbert or be employed by a business holding an active membership with the Gilbert Chamber of Commerce for at least one year. Candidates should possess a commitment to community involvement and personal growth, and have a desire to improve the local community.

Interested candidates must submit a written application and will then be invited to an in-person interview. Final selection is made by the Gilbert Leadership Board of Directors.
Class applications are accepted March 1st - July 5th each year.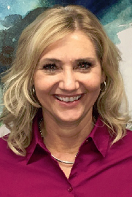 I would highly recommend Gilbert Leadership to anyone who works or lives in Gilbert. It's an awesome way to get to know the community and obtain such a great appreciation for the Town and the people. The monthly learning days are amazing, organized and FUN! I wish I could go through the program all over again! Vicki Kettner, Class XXVI
---
Learning Days

Each learning day offers a unique exploration of the community. These days are organized by current Gilbert Leadership Board Members and past class members with careful consideration for providing a robust and impactful experience. Learning Day focuses include:
Team Building
Leadercast (a simulcast event)
History of Gilbert
Government
Education
Economic Development
Public Safety
Health & Wellness
Community & Social Engagement
Reflect & Connect/Graduation
---
Leadercast

Leadercast is your all-in-one source to being a leader worth following. Leadercast Live is the world's largest one-day leadership event, delivering transformative leadership lessons from top experts to nearly 100,000 people across the globe. The Gilbert Chamber Foundation is proud to host a broadcast of this event each year - right here in Gilbert!
---
Monte Carlo Night

Attendees enjoy an evening of dinner and casino-style games using play money good only at the event. Winnings are exchanged for raffle tickets which can be entered into drawing for raffle items. This event benefits the Gilbert Chamber Foundation in support of programs, including Gilbert Leadership.
---

Class 32
Scott Abrahamson - Abrahamson Wealth Advisors, DBA SpringSource Wealth Advisors
Mario Alvarado - Town of Gilbert
Mike Angstead - Town of Gilbert Police Department
Stephanie Arbet - Rozenhart Family Chiropractic
Christie Boutain - Meadows Bank
Lucia Castelo - Dignity Health
Leanna DeBellevue - DeBellevue Global Marketing Agency
Dr. Erin Ellis - Hope Natural Health
Tiffany Fisher - Sun Valley Medical Billing, LLC
Nick Flores - The Mahoney Group
Aimee Keller - Various Schools/ Church
Casey Kendel - Prosperity North Advisors
Jody Kuhman - Self Employed
Julia Macaluso - GR8FR8 Logistics
Ashlee MacDonald - Town of Gilbert
Kirsten Morgan - Town of Gilbert
AG Neal - Avid Mortgage Solutions
Dawn Prince - Town of Gilbert
Joe Rodriquez - Town of Gilbert
Pete Schraufnagel - Edward Jones
Suzie Squires - Dignity Health
James Tevault - Fairway Independent Mortgage Corporation
Marty Tomljenovic - ROCKET SPACE
Tracy Wallace - Peacock Wine Bar
Joshua Zahn - Rayhons Financial
Gilbert Leadership Board
Gilbert Leadership Alumni


---
Programs of the Gilbert Chamber Foundation are made possible by: