Catalyst, Convener, Champion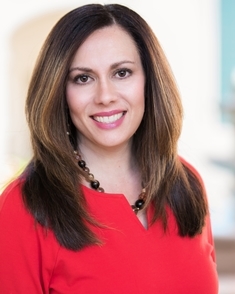 Annual Report
Over the past four decades, the Gilbert Chamber has represented our community by advocating for businesses, planning for our community's future, giving back through our non-profits, and partnering to make this an amazing Town to do business, raise families, shop, dine, and play.
We recognize and celebrate the accomplishments of our advocacy efforts, the support of many outstanding businesses and professionals who help serve our programs, and the many local community leaders who support and participate in our efforts.
Our Chamber shares a strong partnership with our community leaders. We value our partnerships with the Town of Gilbert, our education community, the East Valley Chambers of Commerce Alliance (EVCCA), and our local, regional and state elected officials.
The Chamber and the Chamber Foundation work together seamlessly as we continue our mission of serving as the catalyst for business growth, convener of leaders to address community issues, and collectively we champion a vibrant Gilbert.
We recently convened a meeting with several home-based businesses/entrepreneurs, and I was so pleased to hear that the culture we have established, here at the Chamber and community-wide, of building meaningful relationships and a spirit of community giving are key factors to their business growth. We also learned of two factors inhibiting growth of small businesses and that is the cost of healthcare and the lack of qualified employees for trade-specific and entry level jobs. Both issues the Chamber and Foundation are tackling this year. In fact, we are pleased to announce a new healthcare plan that leverages the buying power of the EVCCA and its 5,000 members.
Current Year Business Plan
---
Advocacy Efforts
The Chamber's Public Policy Committee is hard at work to review and recommend pro-business positions for Town/State legislation, taxes, and other items that impact our business community. This committee oversees the endorsements of candidates for the Town Council, Congressional District 5, Legislative Districts 12 and 17, Maricopa County Supervisors, along with both Gilbert and Higley Governing Board positions. The committee, through a rigorous process, will determine endorsements for key races and ballot issues that will have an impact on your business.
Our Chamber is a founding member of the East Valley Chambers of Commerce Alliance (EVCCA) which is the largest business organization in the state representing your business interests. We host a monthly Speakers Series to share important information and bring you closer to our community leaders.
---
Chamber Programs
The Business Growth Group continues to identify ways in which the Chamber can best serve the small businesses within our membership; a segment representing more than 60 percent of our membership base. The group hosts its popular GEM Talks, a guest series intended to engage business professionals and entrepreneurs; and provides a monthly business tip to Chamber members. Our Business Growth Group brings businesses looking to expand their operations together with others in a mastermind/mentoring setting.
The Women Empowered Committee has been formed to provide professional development, mentoring, and philanthropic opportunities. The programs provide a great opportunity to engage employees within your organization. Events organized by the Women Empowered Committee include the Professional Development Luncheon, an event to empower businesswomen through leadership development and collaborative connections for business growth; the Philanthropic Luncheon, providing women the inspiration and resources to embrace their unique strengths resulting in a powerful impact on our community; and ongoing Socials for the purpose of networking and connections for business growth.
---
Foundation Programs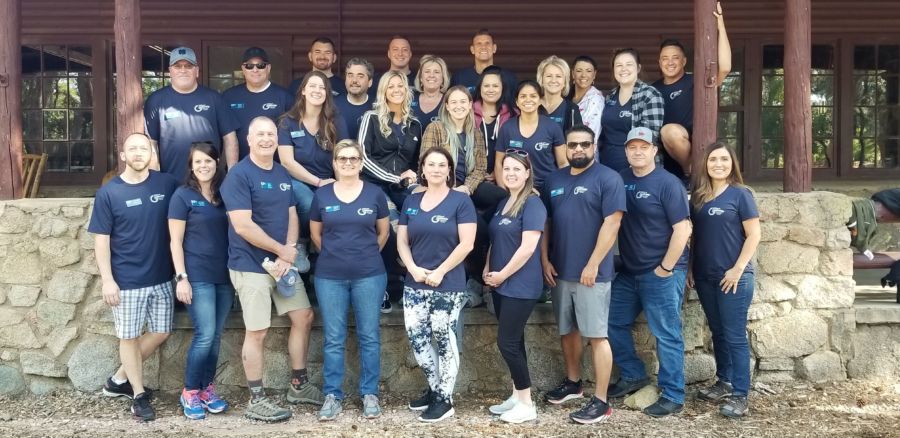 Gilbert Leadership graduated its 28th class. This class completed a beautification project on behalf of the Gilbert Heritage Center and AZCEND.
The Chamber's Workforce Readiness initiatives work to ensure we are addressing business needs from regulations, workforce, transportation, and infrastructure to name a few. We have also teamed up with the US Chamber of Commerce with its Talent Pipeline Management Academy to assist in a deep dive into the employment, skill sets, and jobs of the future for our community.
The Business & Education committee hosts two Business & Education Summits throughout the year to gauge the progress we are making to date and identify new opportunities to work together. Another class of the Tours For Teachers program is underway - graduates of the program impact more than 5,000 students every day. We are making a difference in introducing workplace skills to our students. These groups continue their partnership with area colleges and our local high schools to match more than 93 students who logged more than 800 hours of career shadowing and mentoring.

---
Commitment and Value
Our commitment to you is to always provide a friendly and welcoming environment, communication on important issues while soliciting feedback, opportunities to be involved in our Gilbert community, events that provide valuable information, strategic business connections and focus on helping businesses in our community thrive and prosper.
Members by EmployeesInfogram
Excellence is a team sport our staff, members, and community partners are eager to play. We invite you to join our efforts. Thank you for your membership, commitment and support of the Gilbert Chamber of Commerce. My door is always open, please do not hesitate to stop in!
Sincerely,
Sarah Watts
President & CEO
Help us provide a great experience! Tell us your areas of interest.