Volunteers are the heart and soul of the Gilbert Chamber! When you serve on a committee, you can expect to build great connections and lasting friendships. Our committees help to support the growth and sustainability of the local business community.
---
Ambassadors Committee

Become An Ambassador
Purpose: Chamber Ambassadors act as an extension of Chamber staff by greeting new members, promoting Chamber programs, activities, projects, and events, and serving the Chamber community through volunteerism. Ambassadors establish, maintain, and improve the professional image of the Chamber, while creating goodwill and building the reputation and brand of the Chamber.
Term: Ambassadors serve a term of one beginning on July 1st.

Meetings: Meetings are typically held the second Wednesday of each month at Noon.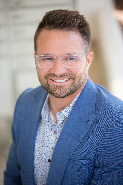 Our Ambassador committee helps introduce prospective members and welcome new members. We engage current members in the Chamber, advocate for the Chamber, and serve as hosts for, and participate in, ribbon cuttings and special events. We also serve as mentors to new Chamber members. Matt Dallas, N2 Publishing
---
Public Policy Committee
Purpose: Research, evaluate, and recommend positions on town legislation, taxes, and other regulatory issues impacting the business community; Serve as Independent Regulatory Advocate to mediate issues for members; Evaluate and recommend candidates for Chamber endorsement; and Host and attend Good Government events to provide local businesses with access to elected officials and government leaders.
Term: Ongoing. Members must meet minimum meeting attendance requirements.
Meetings: Meetings are typically held the second and fourth Wednesday of each month at 4:00 p.m.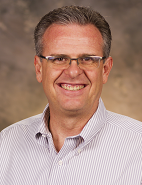 The Public Policy Committee works to make sure that the voice of local businesses is heard at all levels of government. Over the years, the Gilbert Chamber of Commerce has established a reputation for advocacy, and a valuable source of input into the issues important to our local business community. The Public Policy Committee also works hard to be aware of current issues and bring the information to our members. The reputation of the Chamber enables the Chamber to strongly impact communication in both directions. Jon Olson, Boost a Foster Family, Inc.
---
Women Empowered Committee

Purpose: Empower and inspire businesswomen through leadership development and collaborative connections for business growth to embrace their unique strengths resulting in a powerful impact on our community.
Term: Ongoing. Members must meet minimum meeting attendance requirements.
Meetings: The Women Empowered Committee typically meets the 2nd Monday of each month from 3:00 – 4:00.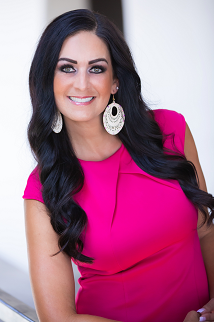 The Women Empowered program provides opportunities for women to make meaningful connections with like-minded business professionals in our community. Women who support and inspire one another to grow, both personally and professionally, cause long lasting, positive ripple effects. Whether social networking events, leadership development or community outreach, Women Empowered events are intentionally structured to ensure women, of all ages and career paths, feel welcome, have fun, engage with one another, and depart feeling empowered and uplifted. When women come together to connect and collaborate, in an encouraging atmosphere, incredible things happen! WE honor our Past. WE respect our Present. WE embrace our Future. Julia Macaluso, GR8FR8 Logistics, LLC
Help us provide a great experience! Tell us your areas of interest.