The programs of the Gilbert Chamber are designed to help you grow your business and to build a strong brand within the community. We work to provide you with resources to save you both time and hassle so you can do what you do best - run your business!
---
Business Leaders' Book Club

The Business Leaders' Book Club Series is a quarterly series, each hosted by a different business leader, to read and virtually discuss books about professional development and business growth. A new book is selected each quarter and the club meets virtually each Friday morning at 9:30 a.m. for discussion.
---
Deals and Discounts

The Gilbert Chamber has partnered with service providers to offer savings to our members and their employees with partners including:
American Express
AZTV Back to Business Program
Health Discount Plan
Office Depot I Max
Premier Inc

Staples
Gilbert Chamber of Commerce members enrolled at or above the Business Level membership also hold a U.S. Chamber of Commerce membership at no additional charge and are eligible for USCC savings and discounts.
FedEx
Small Business Nation
Learn More
---
Referral Teams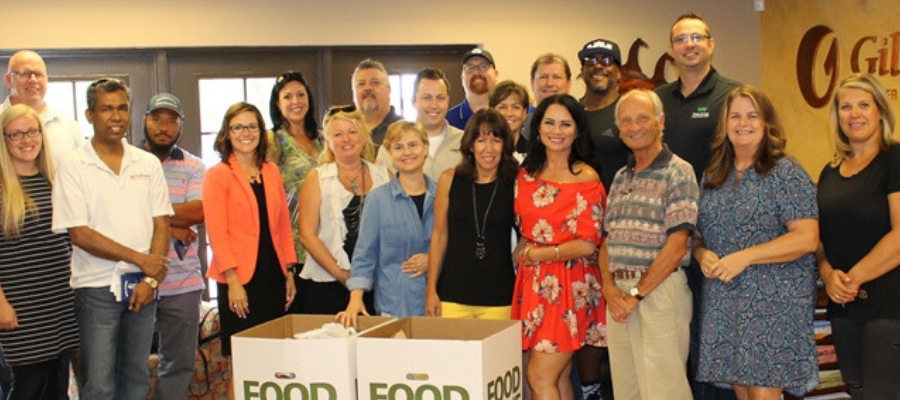 Referral Teams are formed by local business owners and employees, with no more than one member from any given industry. The goal of the teams is to help generate business referrals for others within the group.
The system is ideal for both new businesses working to establish themselves and for established businesses looking to expand and generate new contacts.
At the Gilbert Chamber, it's all about relationships!
Eligibility: Represented business must hold a Chamber membership at or above the Business Level, provide regular and valid business referrals, and adhere to the Referral Team attendance policy.
Cost: Included in Chamber membership - Business Level and above.
Help us provide a great experience! Tell us your areas of interest.