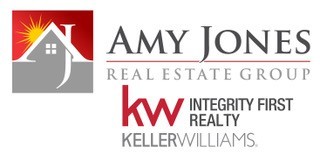 Let's Keep the Cheer Here is our "shop local" holiday campaign to encourage our community to continue supporting local, independent businesses this season and keep their dollars in town! This is also a way for us to thank our community members for shopping locally throughout the year.
As part of our commitment to support the local economy and our members, from November 1st to December 31st we will be promoting Chamber member deals and discounts via our website and social media pages to encourage residents to shop local for the holidays and beyond. There is no cost for Chamber members to participate and many businesses will benefit from this campaign!
HOW IT WORKS:
Login to your Member Portal
Choose "Hot Deals" from the side menu and then click the "Add Hot Deal" tab.
Enter your information indicating in the Description box that this is a "Keep The Cheer Here" promo, and submit your deal to the Chamber. (The deal can be for Chamber Members only or made available to the general public.)
Your deal will appear under your business's listing in our online business directory and the Hot Deals link located on the top bar of our website.
WHY PARTICIPATE:
We'll advertise your submitted deal and your business on our website and via social media with our "Deal of the Day" posts during November and December.
Added exposure will help introduce your business to new customers who may not be familiar with you, and offering a special deal or discount will encourage the community to spend more at your business.
When dollars are spent with local businesses, that money strengthens those organizations and helps stabilize the jobs they've created. Those businesses and their employees in turn are better able to support local charities with their time and money. Spending with independent, local businesses also allows business owners and their employees to provide for their families – ballet, piano or karate lessons, soccer, little league, or cheer, back-to-school clothes, or that first car!
Let's all do our part to Keep the Cheer Here this holiday season and think local before we make that next purchase!
Check out the Holiday Deals!