Gilbert Town Council Candidate Evaluation
The Gilbert Chamber of Commerce is invested in identifying those candidates who will best represent the interests of the business community while serving in office. As such, we invited all candidates to respond to both written and video-response questionnaires which address a variety of issues impacting our businesses. These responses, as well as consideration for each candidate's demonstrated actions, were scored to issue a letter grades.
We recognize the need for well-rounded, knowledgeable elected leaders. We encourage our membership to reach out to candidates and to access available resources in an effort to cast an informed and confident vote.
When it comes to business issues, how do you rate theses candidates? Click here to download a scoring worksheet for Gilbert Town Council candidates.
Yung Koprowski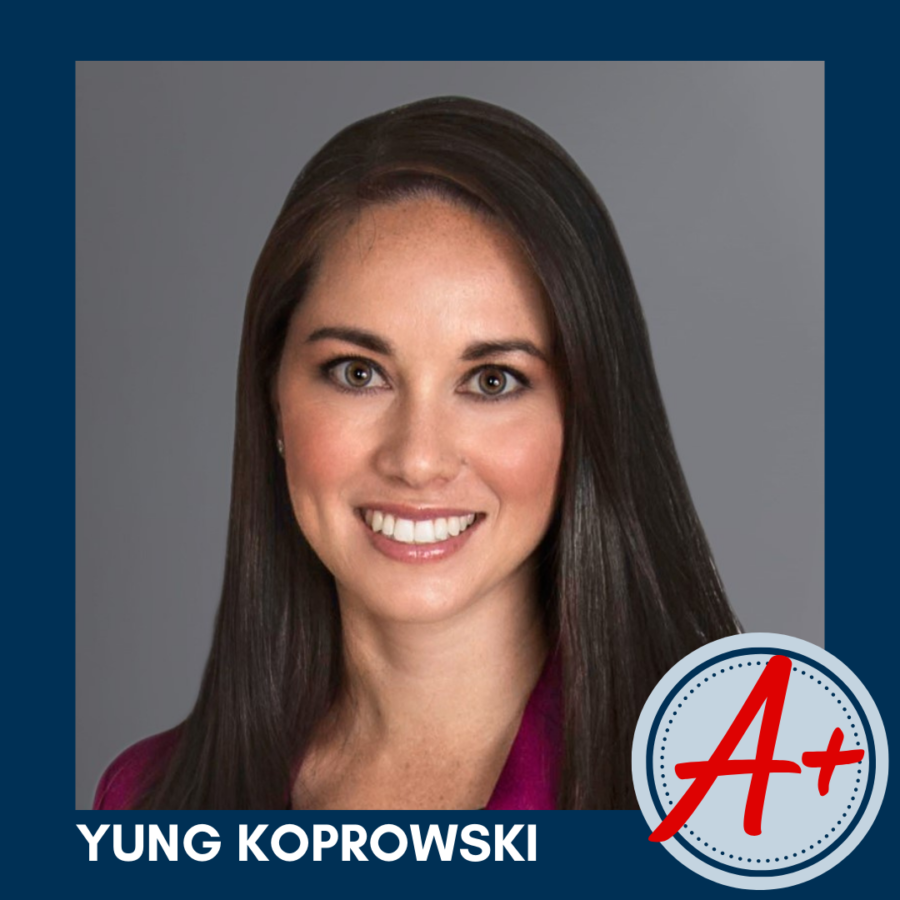 ​About The Candidate
Email: yungforgilbert@gmail.com
Community of Residence: Town of Gilbert
How many years have you lived in this community? 14 years
Name of Employer: Y2K Engineering, LLC.
Occupation or Title: Principal & CEO
Campaign website or social media account:

@yungforgilbert on FB, IG, Twitter, and LinkedIn

Brief Summary of Employment History

May 2020 to Present – Town of Gilbert, Councilmember. The Gilbert Town Council consists of a Mayor and six Councilmembers. The Mayor and Council serve at-large, representing all citizens and serve four year terms; there are no term limits and members can be elected to consecutive terms of office. Gilbert municipal elections are non-partisan. The Town Council sets the vision and policy for Town Staff to follow. I was appointed to the Town Council in April 2020 and was selected to serve as Vice Mayor from September 2020 through January 2021, and again in 2021. I served as vice chair of the Citizens Transportation Task Force prior to my appointment and as a councilmember, became the liaison to this group. I serve on the Council subcommittee which allocates AZCares Funds amongst nonprofits, local businesses, direct resident assistance, and public safety; and advocated for the successful Transportation & Infrastructure $515 GO Bond to enhance safety, mitigate traffic impacts due to growth, and address aging infrastructure.
Yung's March 17, 2020 Town Council Interview (starts at 9:17) Special Town Council, Part 1 - March 17, 2020
Yung's 2021 Gilbert Year ONE video Year ONE: Gilbert, Arizona Vice Mayor Yung Koprowski
February 2017 to Present – Y2K Engineering, LLC, Principal / CEO. I founded Y2K Engineering in February of 2017, as a civil engineering firm specializing in transportation. I have a passion for improving the way people move throughout Arizona communities, whether by foot, bike, bus, or car. I am sensitive to the transportation needs of underrepresented users such as children, the elderly, and persons with disabilities. I use my expertise to solve problems by identifying safety improvements on roadways, designing intelligent transportation systems to improve operations, and promoting superior bicycle, pedestrian, and transit infrastructure. I understand how to balance challenges and opportunities to develop context sensitive and impactful safety solutions. My duties include those of CEO, business development director, project manager, and HR manager. As of April 2022, I lead a team of 20 employees with offices in Mesa, Arizona and Denver, Colorado.

December 2009 to February 2017 – Lee Engineering, LLC, Project Manager. I led project and contract pursuits, performed business development activities, and built and maintained client relationships. I provided technical assistance and quality control oversight on a broad range of transportation projects. I am well-organized, self-manages to stay on top of deadlines, and effectively delegates tasks to staff of all experience levels. I exemplify the seller/doer model and possesses strong local recognition, which expanded the firm's capabilities and range of project types.

January 2007 to December 2009 – Morrison Maierle, Inc., Traffic Analyst. I prepared traffic impact analyses, safety studies, and signal timing models. Traffic impact analyses include trip generation studies, future projections, and detailed figures. Reports illustrated signal and signage configurations along with lane configurations for clients' proposed projects. I managed various projects and met with clients to fully understand their needs. I directed co-workers to facilitate project completion, performed business development activities, and attended selection interviews.

Educational Background

B.S., Civil Engineering, Cum Laude, Arizona State University, Tempe, Arizona, January 2008
Leadership in Engineering Administration Program, American Council of Engineering Companies, Phoenix, Arizona, Class of 2011
LeadershipITE, Institute of Transportation Engineers, Washington, D.C., Class of 2019

Community organizations to which you belong or regularly support

American Society of Civil Engineers (ASCE), Member, 2016 ASCE New Faces of Civil Engineering Professional Honoree
American Society of Highway Engineers (ASHE), Member, 2015/2016 President
Institute of Transportation Engineers (ITE), Member, Arizona Section Spring Conference Chair 2014-2017, Arizona Section President 2021
Intelligent Transportation Society of Arizona (ITS Arizona), 2011/2012 President
Habitat for Humanity Central Arizona, volunteer House Leader 2006-2011, 2018 Young Professional Charter President
Questionnaire Responses
1. Give three (3) qualifications/skill sets that make you a leading candidate for Town Council. Explain why these qualifications make you a better candidate than your opponents.
I believe that I am the best candidate for Gilbert Town Council because of my education, experience, and leadership. I served as the Vice Chair of the Citizens Transportation Task Force in Fall 2019 and Spring 2020, which was a voluntary, advisory role concerning transportation projects and issues related to Gilbert's transportation infrastructure. This led to my appointment to Town Council two years ago, which will continue through 2022 unless elected for this four-year term. In my time on Council, I've served on the AZCares Act Council Subcommittee and was co-chair of the Transportation and Infrastructure Bond election campaign committee, which passed in the November 2021 election. The Mayor and councilmembers selected me as Vice Mayor in August 2020, to serve the remainder of the year. With a new Mayor and councilmembers, I was selected to serve as Vice Mayor for 2021 as well. My "courage under fire" and levelheadedness contributes to progress and successful outcomes for the Town during uncertain economic conditions.
In addition to serving as a Councilmember, I am a local leader and entrepreneur. I launched Y2K Engineering in 2017 to be a role model for other women, minorities, and young professionals. Now, I lead a team of 20 employees from offices in Arizona and Colorado. As a civil engineer, I enjoy contributing to society by making our transportation systems safer and more efficient. I've been recognized by national and regional organizations for making a difference both in business as well as the greater community. My knowledge and background lends a unique and valuable perspective on Town Council, where approximately 45% of budget expenditures go towards capital improvement infrastructure projects.
2. What are the top three (3) priorities you would like to see accomplished during your term on the Town Council?
Quality of Life
Gilbert residents expect an excellent quality of life. From fixing our aging infrastructure and planning new growth - to our exceptional community amenities, we've worked hard to set this bar high. I will ensure Gilbert continues to provide the best quality of life for our families.
Innovative and Prosperous Community
I will support business prosperity, diverse employment, and higher education so our children and grandchildren have bountiful opportunities to live and work in Gilbert. I will make data-driven decisions to keep efficient use of your tax dollars while providing comprehensive and innovative services for residents and businesses.
Public Safety
Gilbert has outstanding public safety rankings, but with growth comes challenges. I will continue to back our Police and Fire Departments so they have the tools, training, and resources needed to protect and serve our community.
3. How will these priorities further the long-term sustainability and economic growth of Gilbert and tie into your future vision for Gilbert?
My priorities to maintain an excellent quality of life and strong economy support economic resilience. I believe this is key to the Town's long-term sustainability and economic growth. Gilbert is currently the most prosperous city in the country according to the Economic Innovation Group (EIG). The Town's strong economy has proven to be resilient through challenges such as the pandemic. My goals are aimed at continuing employment growth and diversifying Gilbert in a range of industries including construction, STEM employment, restaurants, family entertainment, and tourism.
4. If elected to the Town Council, who would you consider to be your stakeholders and how would you propose to represent them?
I believe it's important to engage stakeholders through collaboration and conversations to shape the Town's future. This includes residents, community associations, the Chamber, businesses, as well as schools and universities, which are key partners for future workforce development. I would like to see stakeholders engage in an active and supportive way. The Town has obtained great feedback through surveys, issues maps, focus groups, and open house events. I am willing to have productive conversations in order to come up with fair and practical decisions. I place broad community gain ahead of narrow interests in my decision making.
5. What steps would you take to continue business recovery in Gilbert?
As a current councilmember that serves on the AZCares Council Subcommittee, I will continue support of the mid to long-term strategies developed as part of the #GilbertTogether Business Recovery Program. These efforts are funded through COVID-19 Relief Funds. It will be important to continue the Town's close relationship with the Chamber to meet with and survey businesses as to what their top priorities are and establish programs to address those needs. I will support the efforts of the Chamber to provide technical services to assist businesses as they launch and grow. As a business owner myself, keeping Gilbert pro-business, with predictable and fair fees, taxes, and regulations, is important to me, so we can ensure quality growth and long-term sustainability.
6. While serving on council, what actions would you take to promote the top priorities of the Chamber?
A simple step I take to provide support for the Chamber priorities is to continue to meet regularly with the CEO and be available to meet with members and the Board. I will ensure the Chamber is recognized as a key stakeholder in important decisions that involve business, community development, regulations, and fees/taxes. I'll be approachable and available to meet with the business community.
7. What experience do you have with complex budgets?
Through my service on Gilbert Town Council the past two years and participation in the Town's financial retreats, study sessions, and Capital Improvement Program (CIP) budget process, I have institutional knowledge of the Town's current budgetary policies and state of affairs. Additionally, my experience as a civil engineer for public works construction and as a company owner has afforded me greater familiarity with municipal budgets, of which approximately 45% of the Town's expenses are made towards capital improvement projects. Gilbert's fiscal policies and practices are among the best in the country, putting itself into secure financial footing with a long-term focus and balancing available resources and the community's need for services.
I have supported past council direction of using surplus revenue to fund Gilbert's police and fire pensions (i.e. PSPRS) to 90% funding levels, which was achieved in 2021. As a current member of council, I have directed staff to use excess revenue to pay off debt early for the Park University Building, saving millions in interest. I served on the Cares Act Subcommittee and actively crafted the allocation of AZCares Funds amongst nonprofits, local businesses, direct resident assistance, and public safety. When a budget shortfall for the Town's Water and Wastewater funds was presented at a Council retreat, I suggested utilizing available AZCares Funds to delay a direct rate increase to our residents.
8. How do you feel Gilbert has positioned itself for long term sustainability?
I am so proud to call Gilbert my home. The Town of Gilbert is well positioned for long term sustainability and quality of life. I'll continue to support and bring forth initiatives that lead to long term sustainability. Here are several examples:
The Gilbert Office of Economic Development has done a stellar job in diversifying the Town's employment and attracting high wage industries such as Aerospace & Aviation (e.g. Northrop Grumman), Finance & Insurance (e.g. Deloitte), and Clean Technology & Renewable Energy (e.g. Zero Electric Vehicle and Li-Cycle)
Debt is paid off early, saving millions of dollars in interest. For example, The Town of Gilbert is the largest municipality in Arizona that has achieved a 90% or higher funding ratio for the Public Safety Personnel Retirement System (PSPRS) Pension Funding. Current council has provided direction to use surplus revenue to pay down debt service on the Park University building in the Heritage District.
Gilbert's Long Range Infrastructure Plans (LRIP) identify existing assets and project the timing and need for repair and replacement. Public Works and Parks departments are continuing to refine LRIP data and include the projects in ongoing operating or CIP budgets, as appropriate. Having this proactive program successfully reduces failures, mitigates risk, reduces capital expenditures, and increase confidence in the overall operation of our public works systems (e.g. water, wastewater, roadway lighting, bridges, roads).
The Transportation and Infrastructure Bond election gave the Town permission to use secondary property taxes to pay for up to $515 Million in capital improvements projects related to Safety & Congestion, Transportation Technology, Reconstruction, Redevelopment Plan Implementation, and Multi-modal Investments. Knowing that the funding will be available allows the Town to plan and sequence these projects in a manner that provides optimum value.
29% of Gilbert's water supply comes from the Colorado River, which is currently in a Tier 1 shortage. Gilbert has prepared for scenarios like this and there will be no interruptions to service or immediate cutbacks. Conditions are changing quickly and deeper shortages are predicted sooner. It is likely we will hit Tier 2A and 2B shortages within 18 months. Gilbert has always been an advocate of using water wisely and has been banking ground water credits through recharge basins (isn't the Riperian amazing!?). I would not support new high water use developments, such as data centers, in order to protect this precious resource.
9. What steps have you taken to understand how local government functions?
Beginning in the Fall of 2019, I served as the vice chair of Gilbert's Citizens Transportation Task Force prior to serving as a councilmember and Vice Mayor, which provided several training presentations about how Gilbert Town government functions. My time serving as a councilmember, of which I was Vice Mayor for 16 months, has provided invaluable understanding of Town operations and the roles and responsibilities of Town staff. I've also participated in training from the League of Cities and Towns.
10. What is your understanding/philosophy of the role of federal and state grant funding for local government services?
My understanding of federal and state grant funding is vastly due to my work with other municipalities in the engineering and transportation industry. Municipalities receive federal and state grant funding in a variety of ways, to serve a variety of purposes.
In Gilbert, Community Development Block Grant (CDBG) funds are used for housing, infrastructure, and public facility improvements as well as assisting Gilbert's low to moderate income residents. My philosophy on these types of funds is to provide a hand up, not a hand out. They should be utilized in a manner where the impact within the community is measurable.
The Arizona Governor's Office of Highway Safety (GOHS) provides the police department with funding to support safety efforts such as DUI enforcement, advanced training in the field of accident reconstruction, and pedestrian and bicycle safety education.
Last year, Senate Bill 1820 appropriated funding from the state general fund to transportation projects, including $7.9 M towards the Town's planned Ocotillo Bridge project.
I will support future opportunities for federal and state grant funding when it's distributed to all Arizona cities and towns or if it would be a strategic, intergovernmental agreement that will rebuild and modernize our infrastructure systems or improve public safety, which in turn supports a growing economy and creation of jobs for a more resilient community. It's important to me that grant funding be for one time uses that do not commit the Town to a long term financial commitment.
11. What is your plan to find common ground and consensus amongst the Council?
My approach to finding common ground and consensus amongst Council is to participate in productive conversations with Mayor and Council in order to come up with fair and practical decisions. I believe strongly that we should all be heard and discuss our thoughts so that we can find common ground and make the best decisions for the community. I place broad community gain ahead of narrow interests in my decision making.
A recent talent assessment identified my top five strengths as Achiever, Responsibility, Analytical, Learner, and Focus. As someone with a strong talent in the responsibility theme, I am committed to stable values such as honesty and loyalty. I am naturally open and honest about who I am and what I can do. This makes it easy for others to collaborate with me.
As an analytical person, I have the ability to think about situations from a multifaceted viewpoint and ask the right questions. I conduct my own research and provide scrutiny to issues where I have to make a decision; and understand how that decision will affect future steps and sequences; and how that decision is interrelated to the bigger picture.
12. Anything else you would like to share?
I want to be elected to Gilbert Town Council to continue the good work that I've started the past two years. I will be a strong and compassionate advocate for residents and businesses. I will be a leader and role model for children and emerging civic leaders.
Now that the Transportation & Infrastructure Bond has passed, I will apply my education and background in the transportation industry to provide oversight and ensure smart choices and wise investments. I will prioritize critical projects such as the Ocotillo Road Bridge and Vaughn Ventilator. I will accelerate promises made for enhancements to pedestrian and bicycle networks with a focus on increased safety.
I will ensure Gilbert continues to provide the best quality of life for our families. If my messages have resonated with you, please follow me @yungforgilbert on social media, donate to my campaign at www.yungforgilbert.com, and please vote for me at the August 2, 2022 election! Keep Koprowski, a responsible leader you can count on!
Scott September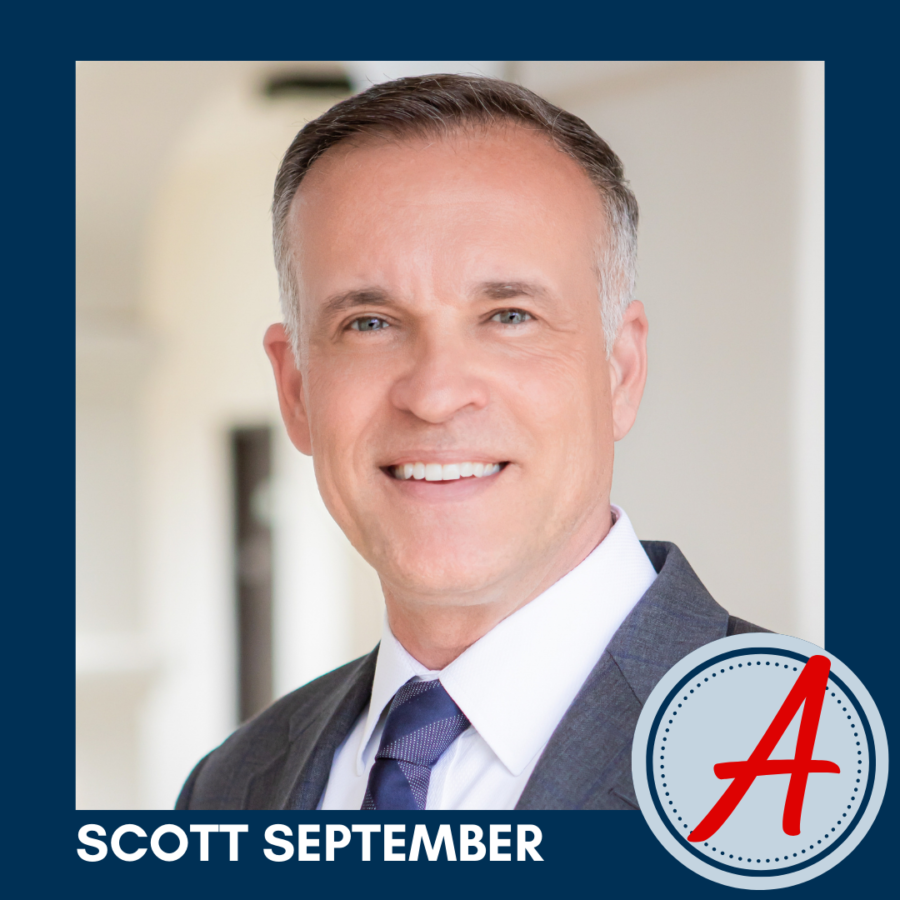 About The Candidate
Email Scott@scottseptember4gilbert.com
Community of Residence NW Gilbert
How many years have you lived in this community? 18 years
Name of Employer Crown Castle
Occupation or Title Regional Manager
Campaign website or social media account
Brief Summary of Employment History (list format)

Crown Castle International
AT&T
Tower Asset Group
Bechtel
T-Mobile

Educational Background (list format)

Corona del Sol High School, Tempe
Scottdale Community College
Arizona State University

Community organizations to which you belong or regularly support

CeCe's Hope Center (cecescenter.org)
East Valley Partnership Board of Directors
League of Cities and Towns Budget Finance and Economic Development Committee (BFED)
MAG Economic Development Committee
Planning Commission Liaison
Economic Development Department Liaison
HD South
AZCEND
Questionnaire Responses
1. Give three (3) qualifications/skill sets that make you a leading candidate for Town Council. Explain why these qualifications make you a better candidate than your opponents
I have always had the heart and desire to serve. I have served my family, my neighbors and my church, as well as my community since 2019 as a planning commissioner and since 2020 as a councilmember. I would like to continue to serve the citizens of this great Town by leaning on my experience as a councilmember over the past two years. I will bring my management style of collaboration, accountability, team building, problem solving and conflict resolution that I have learned over three decades in the growing wireless industry. Further, I will always try to listen, understand and build durable relationships along the way.
I don't personally know the other eight candidates well enough to compare my skills or qualifications against; I can only share mine with you, so I am going to leave that up to the citizens of Gilbert.
2. What are the top three (3) priorities you would like to see accomplished during your term on the Town Council?

1) Maintain a well-equipped police and fire department to keep our town and neighborhoods safe 2) Keep taxes and service fees low while maintaining the highest level of services that Gilbert deserves 3) Promote responsible growth and prioritize commercial development as we near build out and to ensure we have balance in our community and robust economic drivers that support our infrastructure long term.
3. How will these priorities further the long-term sustainability and economic growth of Gilbert and tie into your future vision for Gilbert?

I believe these priorities will protect our families, neighborhoods and businesses and continue to make Gilbert the best place in America to work, live and play. They will create a fair and consistent regulatory environment and help attract a new influx of capital investment while preserving the fabric of our community and protecting us from any future economic uncertainties.
4. If elected to the Town Council, who would you consider to be your stakeholders and how would you propose to represent them?

My stakeholders are made up of every citizen of Gilbert, my peers on council, Town staff and our business community. I will continue to listen to my stakeholders to better understand the issues that impact us. The Town staff and council work closely with the Chamber to review and assess solutions to the problems that present themselves. The diversity of thought with these stakeholders always yields better results. As a councilmember, it has been an honor to participate in many of these discussions.
5. What steps would you take to continue business recovery in Gilbert?

First, engage, listen and learn from the stakeholders. Second, I would prioritize, and address issues brought up by the stakeholders. Third, I would ensure Gilbert is open for business by promoting policies that encourage job growth, streamline process and enhance workforce development like the Technical Assistance Program. It is important to build education and talent pipelines that support our business community.
6. While serving on council, what actions would you take to promote the top priorities of the Chamber?

As the council liaison to the Economic Development Department, I have worked closely with Dan Henderson and his staff to support Gilbert businesses and the Chamber's efforts. During the COVID 19 pandemic the Chamber's Business Impact Surveys provided insight into how best to support Gilbert's businesses. Through this collaboration the Gilbert Together Business Recovery Program was deployed. It was a three phased approach to support the relief, recovery and resiliency of Gilbert businesses. I have and will continue to work with the Chamber, Economic Development and our businesses to make sure Gilbert is as business friendly as we can be.
7. What experience do you have with complex budgets?

During my career I have managed budgets for the departments I am responsible for. These budgets include staffing, services, materials and fees and are typically in the tens of millions of dollars. I have actively participated in Town of Gilbert financial retreats, met with stakeholders and approved annual budgets since 2020.
8. How do you feel Gilbert has positioned itself for long term sustainability?

We should always consider how each policy decision impacts our local business sustainability plans. For example, through collaboration between the Chamber and our Economic Development team, Gilbert is using our CARES Act funds to re-train our workforce to meet the needs of our businesses. Also, the Town's investment in our infrastructure creates sustainability in our local economy. We are close to build out and we need to consider the role of redevelopment to ensure we have focused strategies to foster reinvestment. Buildout does not mean growth stops it only means we need new tools and new ideas.
9. What steps have you taken to understand how local government functions?
During my career I have interacted with local governments through all levels from front line at the counter to mayors. Having the honor to serve on the Town's Planning Commission gave me additional insight into how governments function. As a councilmember I have tried to learn more everyday about how our town operates across all 15 lines of service.
10. What is your understanding/philosophy of the role of federal and state grant funding for local government services?

I want to provide the highest level of funding with the least amount of impact to our citizens and tax payers. Local, state and federal dollars all come from the same place, our citizens. We need keep taxes low while keeping services high. Gilbert does this, in part, through a culture of operating a lean and efficient organization with little to no waste.
11. What is your plan to find common ground and consensus amongst the Council?

I pride myself in listening to and working with all types of voices and ideas. It is always my intent to build consensus and make sure everyone feels their voice is heard. Ultimately, I represent 270,000 citizens and will always do what I think is best for them.
12. Anything else you would like to share?

I have been humbled and honored to serve you on Town Council. During these unprecedented times I have worked to ensure that all residents are receiving services from the Town when they need them. Whether that's working with the Chamber and small businesses to keep their doors open or ensuring that our citizens have access to amenities like the Gilbert Regional Park, my job is to work for all of Gilbert and I want to continue working for all of Gilbert for the next four years.
Bill Spence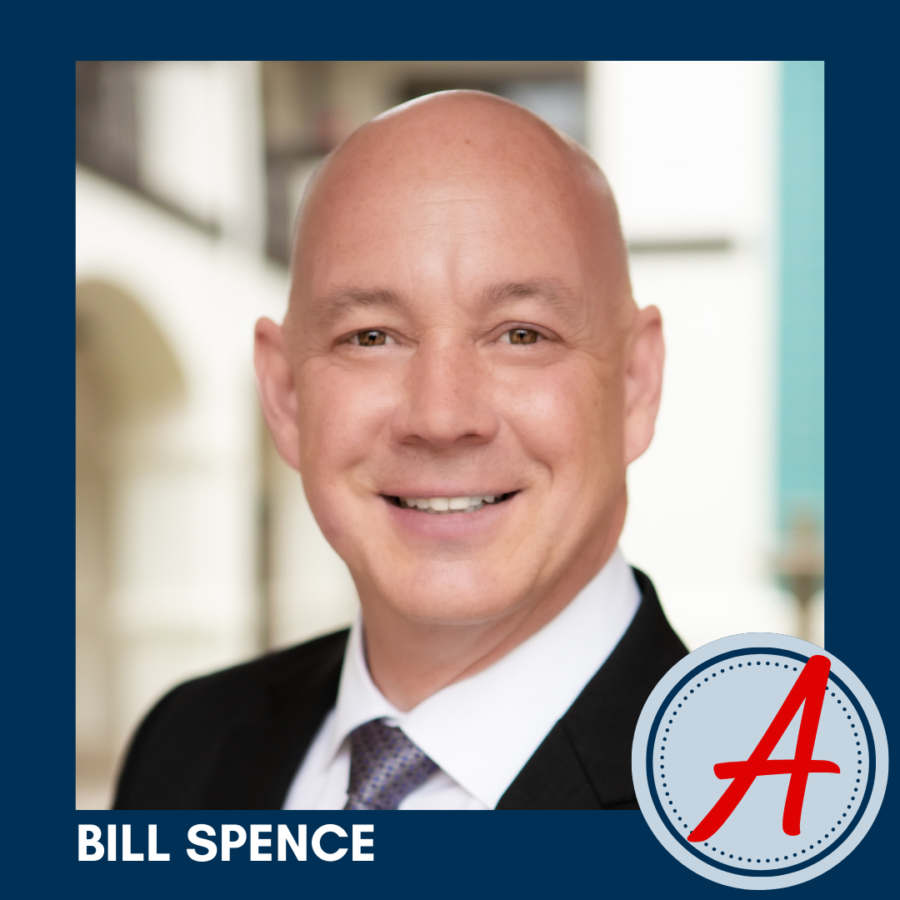 About the Candidate
Email: Bill@Bill4Gilbert.com
First Name: Bill
Last Name: Spence
Community of Residence: Gilbert
How many years have you lived in this community? 12 Years
Name of Employer: U.S Navy/Retired
Occupation or Title: Nuclear Engineering/Lieutenant Commander
Campaign website or social media account: www.bill4gilbert.com
Questionnaire Responses
Give three (3) qualifications/skill sets that make you a leading candidate for Town Council. Explain why these qualifications make you a better candidate than your opponents.
What potentially makes me a better candidate than many of my opponents is that I have already been successful at performing the duties expected of a council member, and I have already earned the approval and support of tens of thousands of Gilbert's residents. I have a public voting record and have proven myself to be consistent, compassionate, and methodical in the performance of my duties. I always keep an open mind and listen with the prospect of being persuaded until the last argument has been made. I have never voted for or against an agenda item solely out of principle nor out of obligation to personal, political, or business affiliations.

Proven Leadership/Experience> – I have decades of experience leading large organizations under the most complex circumstances. As a senior Navy Nuclear Engineering Officer, I was directly responsible for leading teams of several thousand personnel and managed complex maintenance budgets in the hundreds of millions of dollars. I was appointed to Gilbert Town Council in 2020 and helped lead our town through a pandemic and laid the foundation for our economic recovery.
Data Driven – I have demonstrated my ability to analyze large amounts of information in order to derive a complete picture of issues being presented to the town for action. My experience in conducting large scale analytics for organizational process improvements is unmatched. I have spent years working with private corporations and government contractors to develop and implement some of the most innovative, cost-saving business practices in our country. I am not politically bound to ignore empirical data, or the majority will of our residents. I refer to this as Logical vice Ideological Leadership.
Teambuilding – During my military service, I was recognized as one of the most inspirational and effective leaders in my field. I received numerous awards for superior performance including major fleet-wide recognition for Outstanding Leadership. While serving as Councilmember, I was able to effectively convey complex initiatives and cost-benefit information to other councilmembers and community stakeholders. Additionally, I established solid relationships with elected officials and business leaders throughout the region. Relationships matter -- and being able to communicate with policy makers in adjacent municipalities is absolutely critical when executing cost-saving measures with our regional partners. We are statesmen and must demonstrate civility at all times. Our ability to earn the respect of our constituents, as well as, regional business and government leaders is crucial in executing bold initiatives and building a more prosperous Gilbert!
What are the top three (3) priorities you would like to see accomplished during your term on the Town Council?
Economic and Workforce Recovery – The current economic environment has created a unique set of challenges that must be addressed. Rising inflation and supply chain issues have created uncertainty for our businesses and town projects. Gilbert recovered from the pandemic better than most of the country, however, there is still more work to be done. Recruitment and retention of qualified employees is a priority. The town is experiencing shortages for First Responders and essential services workers. Workforce shortages also extend to businesses throughout region. Higher gas prices and housing costs drive the need to increase wages and many businesses are finding it to be extremely difficult to compete for employees. Town projects intended to support businesses is also an issue that must be addressed. Delays in issuing monies from the infrastructure bond has resulted in additional costs and delays in starting the work required to support our existing residents and support future growth. Furthermore, costs of materials have also increased, and supply chain issues need to be aggressively mitigated to avoid conflicts in the timing and execution of critical infrastructure projects. We simply cannot afford to have production timelines extended when it affects repairs to our roads and other critical services. We must not "throw money at the problem" but rather, we need to exploit opportunities to pivot to projects that can be worked quickly and in a cost-effective way. I have a significant amount of experience in the management of complex work production and know that I will be able to ensure that the town works smartly. I know the questions to ask to ensure transparency and where touchpoints are required to verify efficient production plan.
Review of Town Code/Ordinances – On several occasions our town has identified ambiguous, ineffective, and outdated ordinances. Fueled, in part, by the pandemic, the town has discovered burdensome regulations affecting business and town operations. It's time to capture and codify the best efficiencies and process improvements that were identified. We must also conduct a thorough review to ensure intent, value, and enforceability of our ordinances. I believe that there are excessive restrictions and burdensome processes still in place that unnecessarily delay business development and growth. We must identify, review and revise these processes to allow businesses to operate in a more efficient manner.
Veterans Initiatives – I helped create Gilbert's Veterans Advisory Board (VAB) and over the last two years they have transformed into the model for other municipalities to emulate. I believe that they are now ready to expand their reach into Veteran Business and Workforce Assistance initiatives. Veterans are experienced leaders and able to quickly adapt, making them ideally suited to enter the civilian workforce as an experienced upper-level manager or technician. I have been laying the framework for years and we are making great progress towards making Gilbert and the East Valley a preferred destination for veterans to live and work following their military service.
How will these priorities further the long-term sustainability and economic growth of Gilbert and tie into your future vision for Gilbert?
Fiscal responsibility and proper fund management will allow for us to execute the elements of our Capital Improvement Plan (CIP) that are required to sustain growth without excessive burden being placed on businesses and the taxpayer. Our ability to manage the effects of inflation and supply issues will directly support the towns ability to provide the key elements that support business growth and enhance the quality of life for our residents. Incorporating process efficiencies will help the town maintain operations with a reduced number of employees.
Removing burdensome regulations and streamlining administrative processes will make it easier for businesses to rapidly adapt to market fluctuations and meet consumer demands. Small business provides the town with the economic resiliency required for our long-term sustainability and they are often the leading indicator of economic trends. When Gilbert businesses succeed, Gilbert succeeds!
If elected to the Town Council, who would you consider to be your stakeholders and how would you propose to represent them?
I consider our Stakeholders to be people and organizations with vested interest in the economic success of Gilbert. While businesses in Gilbert all have an interest in ensuring the economic vitality of our town, we must rely on organizations such as the Chamber of Commerce to collect, analyze, and prioritize the needs of the business community. Corporations that provide critical services or have a large number of employees may also be considered Stakeholders in their own right. Lastly, regional service providers such as universities, hospitals and Mesa Gateway Airport would be considered stakeholders.

It is imperative for senior town leadership, Gilbert Town Council, and appropriate regional leadership to establish healthy relationships with one another, and to meet frequently to address trends and policies that may affect out economic strength. Knowledge Sharing Networks, formal and informal information sharing, and data-exchange and analysis will allow stakeholders to identify the economic precursors affecting the region. This pre-emptive approach to identifying economic issues with time to mitigate their impact will assist the region in maintaining an upward growth trajectory. Anticipatory mitigation efforts are generally less costly and less invasive to implement which ultimately saves time and saves money.

What steps would you take to continue business recovery in Gilbert?
I'm not convinced that we have captured all the pertinent data that led to our recovery from the pandemic. I would like to bring the town's stakeholders together to discuss the effects of the pandemic on business, share innovations and best practices that were in response to the pandemic, and identify the policies and regulations requiring revision. Different from past meetings, these meeting should be focused on recommending regulatory changes to better support businesses.
I would also encourage more promotion of Gilbert's quality of life and recreational programs. The number one request of residents during the pandemic was to open the parks as soon as possible. I feel that residents are not aware that Gilbert is open for fun and sun! Getting people out of the house again and re-engaging in their favorite activities will bring them back to local businesses. We need to bring the gym, karate, gymnastics, swimming and other activities back to their pre-pandemic levels.
I would like to entertain ideas for a "workforce incubator" where the town, business organizations, and educational elements can coordinate efforts to recruit, train, and employ every person that wants to work. We have all the tools to grow our own skilled workforce.
While serving on council, what actions would you take to promote the top priorities of the Chamber?
There are a number of actions that will continue to take that are in support of the Chamber of Commerce's top priorities. I have discussed some of them already but would like to first point out some of the things that I have yet to discuss.
In November 2020, I coordinated a sand volleyball tournament and players clinic in conjunction with Gilbert Days and the opening of the sand volleyball courts at Gilbert Regional Park. We were able to bring five-time Olympian and three-time Women's Sand Volleyball Olympic Gold Medalist, Kerri Walsh-Jennings to Gilbert. In coordination with Park University, we held a multiday event attended by hundreds of residents. The event was so successful that Kerri and I began discussions to establish Gilbert as a major southwest regional tournament venue. While the 2021 Summer Olympics put our plans on hold, this event demonstrated the ability of Gilbert to be a venue for major regional events capable of drawing visitors from all over the country. I encourage the businesses of Gilbert to not dream big, but to dream huge! We have the opportunity to approach buildout with an eye on Gilbert as a Southwestern destination.
I support innovative mixed-use business developments that stay true to the "small town" feel of Gilbert while allowing big city functions to occur. For years I have used the motto, "Why not Gilbert?" I envision business negotiations and corporate events taking place in the Heritage District instead of Phoenix or Scottsdale venues. Creative ideas can provide this kind of destination experience without large buildings or added traffic. Our proximity to Mesa Gateway Airport provides us even greater opportunities. The possibilities are endless.
Support for other Chamber of Commerce priorities will happen in conjunction with my established priority to revise and streamline our town ordinances and processes. The implementation of best practices throughout the town will allow us to spend more time achieving results and less time filling out the paperwork.
Most importantly, it must be a top priority of the town to maintain the standard of service and quality of life for Gilbert residents and business. Our best and wildest new business ideas will never succeed without reliable town services, good roads, and strong police and fire services. We must maintain the reputation of Gilbert that brought business prosperity to the area in the first place.
What experience do you have with complex budgets?
I became intimately familiar with Gilbert's budget and budget approval process during my time as a councilmember. With the aid of town staff, I was able to thoroughly and completely understand the various revenue streams for the town and how payments are made for various expenditures. During my navy career, I worked for several years as the Maintenance Manager for a nuclear-powered aircraft carrier and was responsible for the programming and execution of over $1 Billion of corrective repairs and equipment modernization. I also spent several years in the construction of two submarines and have an in-depth level of knowledge on the inner workings of public-private contracting and budget process.
How do you feel Gilbert has positioned itself for long term sustainability?

I believe that Gilbert has prioritized two major objectives that assures our long term sustainability. First, the town has exceptional financial strength and prioritizes sound investment strategies. Secondly, the town has a realistic and attainable Capital Improvement Plan (CIP) and Long-Term Infrastructure Plan that looks forward into the next several decades. I was involved in the approval of the CIP and I am assured that priorities and needs for businesses was considered during every step of the process.
What steps have you taken to understand how local government functions?
I have been involved in some aspects of local government in Gilbert since 2012 but became intimately familiar with the functioning of local government during to time as councilmember. My continued involvement with state and local government issues had expanded my understanding to include intergovernmental functions and interoperability between municipalities and regional business organizations such as tourism, health services, realtor associations, public utilities, and transportation services.
What is your understanding/philosophy of the role of federal and state grant funding for local government services?
Community Development Block Grants (CDBG) and many other federal and state grants are generally provided to benefit people with low and moderate incomes. Other grant funding may be made available to address issues affecting public safety, business assistance, or issues affecting the health and welfare of a community.
One of the most notable grants/funds of recent were CARES Act funds and a number of other COVID-19 relief funding for business. I was extremely happy to be part of the team to determine the best and most meaningful ways to distribute these funds to Gilbert businesses. We were able to determine the eligibility criteria and develop a simple and efficient process to distribute funds to needy business as fast as possible. This was a personally rewarding accomplishment from my time serving on council. I feel that this was one of the items that all councilmembers were able to emphatically support. I know for a fact that these funds helped save a number of businesses in Gilbert.
I am not in support of accepting every single grant made available to the town. Sometime grants will have required actions in order to receive payment. Especially now, the federal government tries to impose aggressive and inappropriate acceptance criteria or imposes long-term action that has financial implications for the town. The town has a great group of people who are very good at determining the obligations imposed on the town by certain grants and generally will not even ask for council consideration.
While I do not support accepting every grant, I disagree with blindly declining all grant funding as a "matter of principle". We must be willing to balance personal ideology with acting in the best interests of the town, businesses and residents.
What is your plan to find common ground and consensus amongst the Council?
I have participated in dozens of corporate team-building and process improvement events over the years. In the early days of my career we utilized Total Quality Management/Total Quality Management (TQL/TQM) techniques. I am a Franklin Covey facilitator and have also used the principles of Lean Six Sigma for many years. In all cases of building of a high-performance team, the stages of forming–storming–norming–performing require effective communications and a fundamental appreciation of everyone's experience, value, and contribution to the issue at hand.
I was fortunate enough to attend a leadership forum with General James "Mad Dog" Mattis, former Secretary of Defense during the Trump Administration. He said, "Listen with the prospect of being persuaded." When I completed my qualifications as a Submarine Warfare Officer, my Commanding Officer shared with me some words that I have shared thousands of times since. He said, "Inform me with enough time to make a difference in the outcome." These two statements have enabled me to be a humble servant leader and serve as tools that help me find common ground and seek an understanding what is important to others and how they go about communicating their position.
I choose to believe that every elected official serves from a place of sincere compassion for the constituents whom they believe they represent. I feel that it is important to emphasize my expectation of spirited debate and my willingness to be persuaded when presented with data from a different perspective.
Arizona open meeting laws prevent more than three members of council from discussing issues outside of a public venue so some of the most effective methods of finding common ground is not possible outside of an agendized council meeting. However, I expect that we should have discussion with each other on the dias. I think that it promotes transparency when questions and concerns are addressed publicly. I also think it's important to demonstrate to the public the ability to discuss emotional issues in a civil and respectful way. Lastely, the public has indicated that they are comfortable with and even expect discussions to take place between councilmembers during public meetings.
I employ a combination of what I consider to be the best techniques. While I have quoted some great leaders in my response to this question, I chose to finish my answer with a quote from my Pastor. He said, "It's amazing what can be accomplished when you set your pride and ego aside."
Anything else you would like to share?
On December 23, 2019, I had a crazy idea -- bring the USS ARIZONA home… to Gilbert.

The Gilbert Town Council voted unanimously October 13, 2020, to accept the invitation from Ship Sponsor, Nikki Stratton, to become the USS Arizona submarine's sponsor city. This vote was the culmination of my work for nearly a year to bring this no-cost, ceremonial designation to Gilbert.

It is a longstanding Navy tradition to designate a Ship Sponsor, typically a nationally prominent woman, to oversee the ceremonies associated with the building and subsequent service of a naval vessel. We have most often seen this role executed by presidential First Lady's, in the "smashing" of a bottle of Champaign on the hull of a ship, followed by the ship sliding into the water for the first time. A sponsor city is also often designated to serve as a ceremonial "hometown" for ships and her crew.

he battleship USS ARIZONA (BB-39), arguably the most iconic warship in our nation's history, is one of the ship's sunk on December 7, 1941, during an attack on Pearl Harbor by Japanese forces. This event signaled our country's entrance into World War 2. One of the survivors of this attack on the ARIZONA was Donald Stratton, grandfather to Nikki Stratton. The story of Donald Stratton and the heroic actions of American's on that day, were captured in the New York Times best-selling book "All the Gallant Men" and has recently entered into the initial production for a feature motion picture.
The Town of Gilbert's service as the Host Town thus far has been extraordinary! The USS ARIZONA Legacy Foundation, Mayor Brigette Peterson, and Gilbert's Veterans Advisory Board, have organized and participated in numerous ceremonies throughout the region. On December 7, 2021, the 80th anniversary of the attack on Pearl Harbor, the Town of Gilbert participated in its first major ceremony as Host Town. Mayor Peterson represented the Town of Gilbert and the State of Arizona for the memorial ceremonies held in Pearl Harbor, Hawaii. Mayor Peterson, along with USS ARIZONA Legacy Foundation members, the Stratton Family, federal and state elected officials, World War 2 veterans and Pearl Harbor survivors, helped garner national recognition for Gilbert and our Host Town designation.

So, what happens next? During the four-year terms of the next group of councilmembers, the new USS ARIZONA submarine will be built, christened, and commissioned into service, and will mark the beginning of Gilbert's connection with the ship and her crew in a relationship expected to last for the next 50 years! The major ceremonial events are expected to be internationally promoted and attended by upwards of 100,000 people including participation by the highest levels of government and business. The Town of Gilbert, in no-cost partnership with the USS ARIZONA Legacy Foundation, and the Navy League, will be the gatekeeper and coordinator for major events throughout the state. The cumulative coverage of Gilbert's involvement in this project will reach millions of people around the world… and I want the Chamber of Commerce and Gilbert businesses to be there every step of the way.

Welcome to Gilbert. Home of the USS ARIZONA.
Chuck Bongiovanni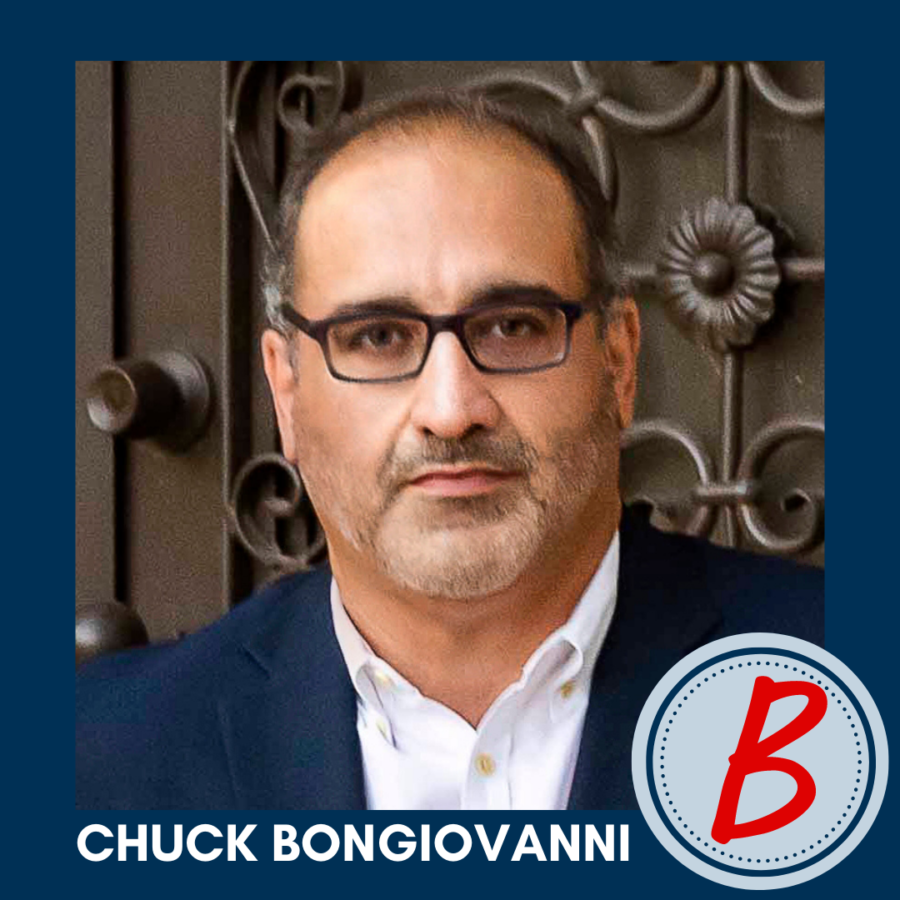 About The Candidate
Email Address: Chuck@BeHeardGilbert.org
Community of Residence: Circle G Ranch Ocotillo / Val Vista
Years In Gilbert: 32 years
Employer: Majestic Residences Franchise Systems, LLC
Occupation: Co-Founder & CEO
Campaign Website: www.BeHeardGilbert.org
FaceBook: http://www.facebook.com/BeHeardGilbert
Work History:

Preferred Assistance (turned into CarePatrol) 1993-2009
CarePatrol Franchise Systems 2009 – 2020
Majestic Residences Franchise Systems 2020-present

Educational Background:

BA in Psychology Arizona State University
MSW Planning, Administration & Community Practice
MBA in Marketing

Community Organizations:

Board Member Arizona Assisted Living Home Association
Board Member Professional Association of Senior Referral Specialists
Board Member Traditions Hospice
Gilbert Chamber of Commerce
Questionnaire Responses
1. Give three (3) qualifications/skill sets that make you a leading candidate for Town Council. Explain why these qualifications make you a better candidate than your opponents.
Running national and international franchise systems, as I have, takes an understanding of people and essential skills like communication, strategy, and out-of-the-box thinking.

One of the most significant issues in government is a failure to communicate. Elected officials make decisions but fail to explain "The Why" of a policy or potential decision. Sharing the benefits and possible consequences of potential policies would enable citizens to more readily accept the elected officials' ideas and increase trust at the same time.
I've learned that strategy isn't always a simple choice between Choice A or Choice B. The solution to a problem often doesn't lie within either of them, but sometimes the solution is Choice A plus Choice B. Other times the answer can be a choice that wasn't even presented initially.

I look beyond the surface level of a problem and dig deeper into the real issue. For example, the question of High-Density apartments is not a "yes" or "no" issue. On the surface, it may look like a simple solution, or what the people want to hear, but the real solutions are much more complicated and deal with economic theories and models that don't have a "yes" or "no" answer. We need to engage the residents of Gilbert to ensure they understand the full scope of the issue so they too can articulate their concerns.

When running franchise systems, I found if you don't give stakeholders all the information needed to make an informed decision, people will "fill in the blanks" independently—often making the situation worse.

My experience has taught me that in most situations, one needs to think "outside of the box" to ensure problems are properly defined and solutions are flushed out. For example, sometimes in business, you have to cooperate to compete, working side by side with a competitor to create a synergistic activity where you both profit more together, than you would have working it alone and potentially failing.
It would be self-promoting to say that I'm a better choice for Town Council than my colleagues are, but I can and will say I'm a different choice. I will provide a fresh set of eyes to view the problems and my high-level business perspective will enable me to see beyond the solution at hand.

2. What are the top three (3) priorities you would like to see accomplished during your term on the Town Council?
Economic Growth: I believe one of the top priorities is the continued economic growth of Gilbert businesses, to overcome the financial difficulties following the COVID pandemic.

We must continue to create an environment that fosters economic growth, including supporting infrastructure and an educated workforce for small and mid-sized businesses. We need to ensure government doesn't create more burdens for such success and growth.
Success will be realized when backed by the citizens of Gilbert. To ensure support on projects and programs, we need to communicate "the WHY" something is being considered. I believe I have demonstrated my strong conviction with the creation of "BeHeardGilbert.org."
Furthering the Vision for the Future: I would encourage a significant educational drive to fully explain Gilbert's "City of the Future" vision to our citizens. Again, explaining the "WHY" behind the policy will lead to a better understanding and empower our residents to make an informed choice on their level of engagement with the vision. I would support all actions which will ensure Gilbert upholds the pillars of the vision of being a prosperous community with a strong economy within a well-built environment.

Land Use: Considering the limited amount of land available for development, an outside-the-box approach need to be considered. For example, integrating mixed-use development in zoning to merge, as appropriate, residential and non-residential uses, supporting compatible commercial uses and community services that integrate access to daily needs into residential neighborhoods.
Citizens would have the ability to live, work, shop, and play without driving far from their homes rather than a neighboring city. Fostering this approach would reduce traffic and improve quality of life.
The overall effect of these priorities may not be accomplished during one term on this Council. Still, for the success of a long-term plan, one must see beyond a limited period of time and continue to focus on the win down the road and not just for today.

3. How will these priorities further the long-term sustainability and economic growth of Gilbert and tie into your future vision for Gilbert?
Long-term sustainability and economic growth are dependent on how a plan is communicated, delivered, and implemented. Maintaining and even accelerating economic growth and quality of life only preserves and maintains Gilbert's attractive appearance and positive development that provides a sense of place for its' citizens.
An educated workforce attracts larger employer groups, fostering higher wages, benefits, opportunities, and quality of life. It also promotes natural, healthy competition between businesses which enables long-term sustainability.

4. If elected to the Town Council, who would you consider being your stakeholders, and how would you propose to represent them?
This is a great question because I don't believe most people understand what it means to represent a group of people. Throughout the campaign, people asked me how I personally felt about certain issues. I responded that it didn't matter how I "personally felt" about a topic. I don't plan to vote based on my "personal feelings" about any topic.
I represent the stakeholders of Gilbert, including the current and future citizens, businesses, and other entities that do or desire to do business with our town. My communications with the stakeholders and the facts of an issue will determine how I vote on a particular topic.
I believe in open communication and have exhibited this from day one of my campaign. I was the only candidate who had a formal survey on my website to ask Gilbert citizens what their biggest concerns were. Some results are below.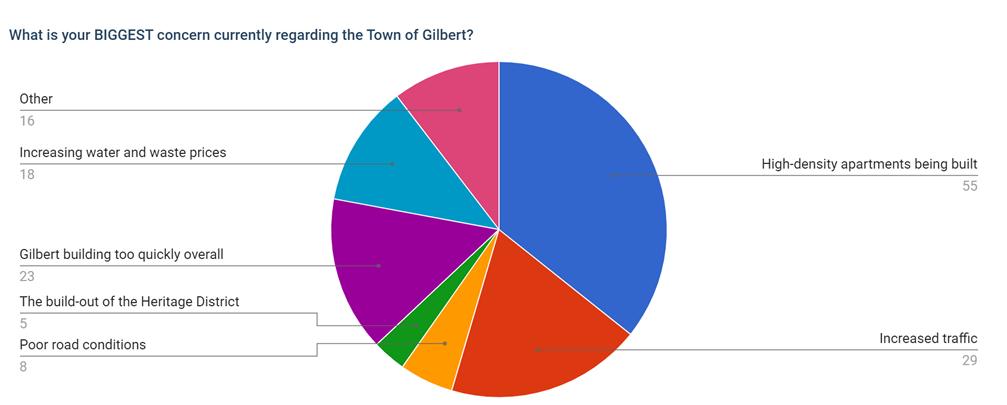 To further analyze their concerns, I have also set up open communication between myself and stakeholders through a communication website, www.ChuckChats.com. Stakeholders can schedule a 15-minute call with me to discuss their questions, concerns, and comments about issues that affect them. I have made myself widely available because it's important for me to understand the problems from my stakeholder's point of view.
5. What steps would you take to continue business recovery in Gilbert?
I would continue to support the #GilbertTogether Business Recovery Program's three-phase program, which focuses on supporting the relief, recovery, and resiliency of Gilbert businesses and residents. I would support roundtable discussions with local businesses to evaluate how COVID continues to affect them and if more support is needed. I would evaluate any funding left in the CARES ACT or any discretionary funds if more support is needed to support the goals of local businesses. Finally, I would maintain a positive relationship with business leaders through the Chamber of Commerce.

6. While serving on Council, what actions would you take to promote the top priorities of the Chamber?
I believe the priorities of the Gilbert Chamber are aligned with my business belief system. Therefore, I would establish an open line of communication with the Chamber to ensure I'm educated on the current issues facing the Chamber. With a fresh set of eyes and diverse experience, I will support healthy, respectful discussions to ensure problems are clearly defined and solutions are aligned, and support the top priorities facing Gilbert. And as stated above, I would engage stakeholders through open communication to obtain support on these top priorities.

7. What experience do you have with complex budgets?
As a founder of very large franchise systems, both national and international, I am well versed in complex budgets and financial tools. I have successfully completed 13 mandatory annual financial audits by the Federal Trade Commission due to being under their oversight as a franchisor.
8. How do you feel Gilbert has positioned itself for long-term sustainability?
Financially speaking, I believe Gilbert is in good shape regarding long-term financial sustainability. However, I do have some concerns about our social sustainability. For example, Gilbert was recently ranked last out of 100 cities as a "Green City." That may deter younger professionals from choosing Gilbert as their residence. I believe the "City of the Future" and Transportation plans address many of these issues, but those plans needs to be on our minds as Gilbert continues to grow. I am also concerned long-term as our population ages. We are still a younger population, however we need to keep in mind how our plan may need to change as our population ages.
As with any growing city, there will be those who want to see Gilbert like it was 20 years ago and are concerned that we will become "another Mesa" in a few decades. I believe we can greatly avoid the challenges facing our neighboring community by scrutinizing our development plans and continually monitoring properties such as high-density apartments to ensure their upkeep in the years that follow.
When I first moved to Gilbert, I lived in an apartment complex off of Gilbert Rd and Guadalupe. With minimal or non-existent crime, that apartment complex is still in great shape 30+ years later.
I believe Gilbert is in a better position for long-term sustainability and success than other cities in Arizona. We have had strong leadership within the Gilbert staff and the Chamber of Commerce.

9. What steps have you taken to understand how local government functions?
This has been a learning experience for me, but an enjoyable one. To understand the current issues, I have been vigorously reading through the town's official reports and plans for transportation, parks and recreation, public safety, and overall plan. I have given myself a Local Government 101 class over the past few months. I have met and plan to meet with more staff, Chamber members, and community leaders to engage in conversations regarding the issues, obstacles, and successes.

10. What is your understanding/philosophy of the role of federal and state grant funding for local government services?
Federal and State funding have distinct roles. Some view acceptance of Federal funding negatively because it impacts the overall national economy due to deficit spending, while others acknowledge accepting Federal/State funds on some projects will improve the quality of life and enable projects to be completed in a more timely manner. However, Federal and State funding can cause local governments to become less independent and more susceptible to their influence.
Federal and State grant funding to local governments should be handled thoughtfully. To accept funding, I strongly believe we need to balance the town's need for the funding (both dollars and timeliness) and any "strings attached" to the funding. For example, while Community Development Block Grants were eligible for public service use, Gilbert opted to utilize all CDBG funds for capital improvement projects and redirected funds from the Heritage District to support American Disabilities Act projects for sidewalks and buildings. I agree with this approach.
In addition, as we learned with the pandemic, solutions were beyond the scope of influence of a single town. Accepting funding from Federal and State sources in these circumstances would be acceptable.
Personally, my view of grant funding to local governments focuses on what actual benefits we receive as a town with any money we accept. In addition, accountability measures should be implemented to ensure the money is spent as intended.

11. What is your plan to find common ground and consensus amongst the Council?
My answer here may differ from the other candidates as I have served on many non-profit and for-profit Boards. The best Boards I've served on were Boards that encouraged diversity of thoughts and ideas. In addition, members were expected to challenge each other's thinking and thought processes. Finding common ground and consensus is a good thing as long as free, independent thoughts aren't stifled in the process.

Professionalism and communication will create common ground and consensus amongst the Council by its very nature. I do not want to be part of a Board or Council that simply "rubber-stamps" everything that is presented to the Board. That would be disrespectful to the citizens we represent, especially those who don't feel like their voices are heard.
It's important to remember that any disagreements can't be personal. We can't let our personal feelings with another member influence how we represent our citizens.

Common ground and consensus don't keep score. Professional décor and mutual respect among Council members will create an active, participatory, reflective, and effective Council for the Town of Gilbert. We may not always agree with each other, but we should always respect one another and be kind.
That's a Town Council I'd be proud to serve on.

12. Anything else you would like to share?
I have lived in Gilbert for 32 years. I was fortunate to rent and transition to owning a modest, starter home and eventually to the property I currently reside in. I would like others to have the same opportunity by providing affordable housing – not only to rent, but to purchase – and encourage diversity to further Gilbert's vision of being a prosperous community with a strong economy within a well-built environment.
I would like to use the strategies that enabled my businesses to florish to further Gilbert's vision. My out of the box approach to problem solving resulted in a new business to assist senior housing facilities to not only weather the COVID storm
Bus Obayomi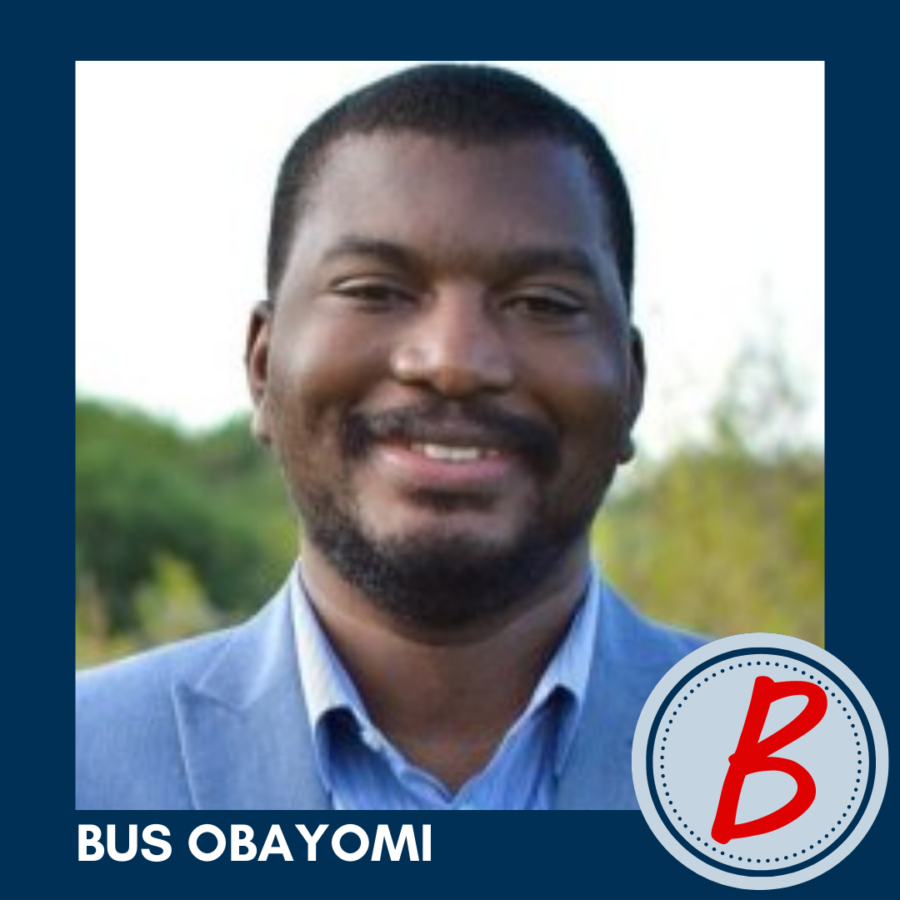 ​About The Candidate
Email: Bus4towncouncil@gmail.com
Community of Residence: Enclave at Madera Place, Gilbert
How many years have you lived in this Community? Eight years
Name of Employer: New Zeal Intl. Consulting
Occupation or Title: Management Consultant
Campaign website or social media account: www.voteobayomi.com
Brief Summary of Employment History

PRINCIPAL/ CO-FOUNDER
New Zeal Intl. Consulting 07/2009- Present Provides career development, Business agility, mentoring, leadership coaching, and youth development and provides a community development approach.
SOLUTIONS MANAGER 09/2021- Present Deloitte Consulting, Gilbert, AZ
SENIOR CONSULTANT Willis Towers Watson, Tempe, AZ 01/2020- 09/2021 Responsible for the successful execution of multiple teams that supports the delivery of Benefit Outsourcing software using PI planning and Safe Agile. Facilitated team-level ceremonies to provide high-level product delivery to benefit outsourcing customers and stakeholders using Azure DevOps, Business Intelligence, Jira, and Confluence. IT
ENGINEERING PROGRAM MANAGER PayPal, Scottsdale, AZ 01/2020 – 06/2020 She has managed multiple security projects with a budget between $500 000 to $5 million. Member of the Business Unit Security, creating/driving programs and go-to-market plans that drive growth for the Business Security Engineering team using Jira and Clarizen.
SENIOR CONSULTANT Lincoln Financial Group, Phoenix, AZ 08/2017 – 01/2020 Implemented agile transformation scrum for appropriate management of caseload to deliver high quality and timely using scrum framework, performance metrics, Azure DevOps Server, and team foundation server
CONSULTANT Nationwide Insurance, Scottsdale, AZ 12/2015 – 08/2017 Established a formal process for enrollment and prioritization of collection referrals to third parties in partnership with Recovery Business Consultant for Nationwide using agile. Planned and monitored project spending/budgeting and guided projects to completion on time, within scope, and budget.
FINANCIAL ASSOCIATE Feb 2014 – Dec 2015 Vanguard Group, Scottsdale, AZ Piloted the Client Relationship Management (CRM) Siebel Support role for Vanguard Institutional Sales. Developed a structured workflow and manual to properly

Educational Background

Master of Business Administration (M.B.A.)
Southern New Hampshire University
Master of Art in International Affairs Brooklyn College, New York,
NY Bachelor of Art in Political Science The State University of New York at Albany, Albany, NY

Community organizations to which you belong or regularly support

Gilbert Leadership Class XXV- Team member
Gilbert Town Community Taskforce- Community Leader
Gilbert Chamber of Commerce- Chamber Member
Phoenix Committee on Foreign Relations (PCFR)- Membership committee Team Member
Bethel Chandler Church- Active Member
B-Anointed/ Bethel Chandler Business Leaders Forum- Co-Director
Questionnaire Responses
1. Give three (3) qualifications/skill sets that make you a leading candidate for Town Council. Explain why these qualifications make you a better candidate than your opponents.
a. Bridge Builder/ Community Champion: As a bridge builder and someone connected to various communities in Gilbert, I would love to see more involvement from all communities and diverse groups in Gilbert. As a person of color, my involvement would encourage minorities in the town to be more engaged and become critical contributors to Gilbert. As a management consultant, my expertise in technology provides a large pool of technology experts to play more crucial roles in the town's growth. As a Christian leader, my relationship and engagement with various churches and religious organizations provide an avenue to address urgent issues that adversely impact the city. This includes homelessness, drug addiction, and various other vices usually ignored. We live in an excellent Town, but such a reputation can also undermine addressing significant issues that impact our residents. That is why I am involved in Gilbert Community Task Force.
b. Business Strategist/Problem solver: We are elected to find solutions to create a better and safer Gilbert. As a town councilman, my priority is to listen to the issues that are priorities in our Town. Being a great listener is something that I have done throughout my campaign and will continue to do if elected as Gilbert Councilman. As a Business Strategist, I am a well-accomplished management executive and transformational coach who is highly regarded for directing the flawless delivery of large-scale enterprise solutions in Government, Financial Services, and Healthcare. I have provided stellar guidance in facilitating industry best practices to streamline operations, enhance efficiency, and drive significant cost reduction.
c. With my expertise, I bring in a fresh perspective on how we can improve efficiencies in the council and look for avenues to eliminate any wasteful spending. This is something that I have done throughout my career as a management executive. My diplomatic personality, calm demeanor, and insightful initiatives have made me a well-sought and highly reputable business leader. My experience in various sectors, from finance to technology to healthcare, makes me best qualified to be the next Gilbert Town councilman. With our thriving workforce, we need a leader who understands current market trends and knows when we need to be proactive rather than reactive to the market. Many small businesses struggle to keep employees due to inflation and market demand. We need a leader who understands what is going on and will prioritize how we can support these businesses to scale. I am also a co-director of a business leader group that connects crucial business leaders in developing initiatives to respond to the ever-changing market. What makes me stand out is that I understand the business marker and provide initiatives to continue to help businesses thrive.
d. Global Leader/ Servant Leader: One quote that has dramatically impacted me over the years was, "Think globally, and act locally." The world has become a global village. With a thriving labor force, the Town of Gilbert has made Gilbert a beautiful town. Many professionals like myself are calling Gilbert home. I moved here because it is family-oriented and has a growing tech base. It is no longer a secret that significant businesses find Gilbert as a strategic location for their workforce. We need to leverage the growth of these businesses. As a leader who understands these businesses, I am the best place to leverage their presence in Gilbert and continue utilizing them to empower our workforce. We need a leader who will put our community first, ahead of our plan. Being a servant leader leads from behind and encourages others to take ownership of their responsibilities in the Community.
2. What are the top three (3) priorities you would like to see accomplished during your term on the Town Council?
a. We must keep up with Gilbert's growth. One of the significant challenges of modern cities is having overall amenities to sustain the change. The Town has done an excellent job of maintaining the Town this far. We do have a responsibility to continue to have gold standard Infrastructure. Arizona is one of the fastest-growing states in the country. Our population has grown by more than two million people in the past 20 years. We must continue investing in our infrastructure to avoid future gridlocks confronting cities like Scottsdale. Infrastructure includes having gold standard parks and recreations and various centers in our town to continue to support families.
b. We must maintain our roadways to keep our families safe. Growth also means new challenges. The major challenge is the growing traffic we experience daily and accidents from this traffic. As town leaders, we need to prioritize these issues to ensure that the traffic is controlled in our Community. We need to maintain our roads to protect our families and the people we care about. Safe and well-maintained roads will prevent collisions and ensure that our loved ones can safely get to school, work, church, or other places. More than 85 percent of our commodities are transported by trucks, parcels, postal service, or delivered by a courier.
c. Safety and Security for all members of the community. We need to continue to make sure that our society is safe and secure. No matter how thriving a community might be, it is not a livable place when our safety and security cannot be guaranteed. We need to continue supporting our local law enforcement and ensuring they have all the tools and resources to do their job well. We also need to advocate for those part of the community who might feel ostracized. As a member of the Gilbert Taskforce, I am committed to making sure that nobody is disenfranchised in our community. I promise to continue to do that as Gilbert Town Councilman. Safety and Family friendliness is a key reason I have called Gilbert home. We want to continue to safeguard that for the residents of our town.
3. How will these priorities further Gilbert's long-term sustainability and economic growth and tie into your future vision for Gilbert?
a. Gilbert has experienced exponential growth. Significant companies like Deloitte, Morgan Stanley, and GoDaddy have called Gilbert home. We want to continue to make Gilbert the Town that attracts exceptional businesses. We must continue to have a skilled and educated workforce for that to happen. This is done by creating programs that provide visibility to this workforce and making sure that they hire the best employees who live locally in our Town. Gilbert Chamber of Commerce has proactively served as the business advocate to strengthen the business climate in Gilbert and has been the catalyst for growth within the local business community. We are prompt to address our community's most urgent business needs through a continuous partnership with the Gilbert Chamber of Commerce, East Valley Chambers of Commerce, and various organizations. As Gilbert town councilman, I will continue to champion growth and advocate for our local businesses. One significant issue now that is impacting local businesses is employee attrition. As our town continues to experience the development of a skilled workforce, I will make sure that they leverage their skills in the local businesses. This includes prioritizing hiring a skilled workforce in our town and having training and development to upskill these individuals to be critical contributors at work. As a business strategist, I have done this throughout my career by developing initiatives and approaches that match the right skill set to the right employers. As a town councilman, I will continue campion ideas that help our local businesses.
4. If elected to the Town Council, who would you consider your stakeholders, and how would you propose representing them?
a. My constituents include Gilbert residents, all local businesses (both small and large businesses), and organizations within the Town. As a Town Councilman, my goal is to ensure that Gilbert residents receive the benefits, information, education, and skills they need. Gilbert residents are also my priorities. Gilbert is attractive to businesses and families because of those here before us. The values and the culture that our town exudes has to be protected. We have come from being the hay capital of the world to a thriving city. It is imperative to continue maintaining what has made Gilbert what it is, as we also welcome the new growth and development that our town experiences. Cities that are not well-managed experience deterioration as they experience change. My goal is to make sure that Gilbert continues to feel like home for everyone that lives here. We will inevitably continue to attract major businesses to our town; we also need to prioritize small and mid-size business owners. I will continue to be a champion for our local businesses and advocate for the continuous upskilling of our workforce. As a technology consultant, I am excited about the possibilities and new technologies that will significantly impact the growth of our town.
Recently, Gilbert is named one of the top Smart-cities in America by IDC Government Insight. That is a significant development and recognition of how future thinking we have been as a town. Innovative technology will continue to provide new economic opportunities for the city. We need to continue to champion initiatives for a smart city.
5. What steps would you take to continue business recovery in Gilbert?
a. Business recovery is critical for our Town to continue to experience its success. The pandemic has had a significant impact on small and mid-size businesses. I have met with small and mid-size business owners. One of the significant challenges is attrition and pay. Many companies are struggling to keep employees because many employees are resigning in large numbers for different reasons. One reason is that they are being paid higher by more giant corporations, and secondly, many do not have the incentive to work due to the benefits they are receiving from the government. One motivation to help this business is addressing business culture and ensuring the right people are placed in the right opportunities. Secondly is creating incentives for prospective employees. Many new hires need a way for them to stay long-term. Thirdly, many recovery benefits are currently available from businesses. It is important to let more companies know about these incentives and how they can keep themselves afloat, and why their businesses are recovering from the pandemic. (Value of promoting educational opportunities to youth (like the Tech School). Support programs that help grow our town's future leaders and employees).
6. What actions would you take while serving on the Council to promote the Chamber's top priorities?
a. As a councilman, I will be a significant advocate for businesses in Gilbert, from minor to mid-size and large companies. As someone who works in a substantial firm and significant employer, I will advocate for the continuous hiring of Gilbert residents and ensure that the workforce represents those who live here. I will partner with ongoing initiatives that would help people out of a job transition to the workforce. That also includes enterprises that would make sure women are well represented and those graduating from high schools have opportunities to explore new career paths. My goal is to work on initiatives that will help small to mid-size businesses to be able to hire the best-skilled employees and also be able to retain them. The great resignation will be a great redemption instead for these businesses. That includes looking for ways where workers have high job satisfaction and commit to jobs beyond living for a paycheck. I bring international business experience. I spent six months business leadership program in Cordoba, Argentina. I developed an initiative that will better help businesses engage their communities through community engagement through the program. During this period, I developed an initiative known as Charity month. The goal was set on how business leaders can better engage their local communities through the act of service and community initiative. I implemented this initiative in a borough in New York City because of an annual event as Charity Month.
b. In Gilbert, I was the primary advocate for bringing back the Gilbert Human Relations Commission. My proposal focused on strengthening the quality of life by promoting opportunities for Gilbert residents to respect, appreciate, and celebrate the rich diversity. My suggestion has three areas of focus: Community Engagement, Community Development, and Community Advancement. The Community Engagement Taskforce was developed for the three areas that I recommended. Please, see the attached proposal that I shared with the Mayor and the Town on 02/01/2021
7. What experience do you have with complex budgets?
a. As a management consultant, one of the primary roles is to be able to develop a comprehensive business developmental plan for a potential business. The business plans must meet the cost and demand of the R.F.P.s known as Request for Proposals. Understanding the cost per head and ensuring no financial waste based on need. This is one of the daily demands of my work in understanding earned value management and how we. That includes developing financial plans and estimating time per material and earned value management. This cannot be done without breaking down the cost per head before a proposal is out. This ability to understand make value management helps to know how the budget is allocated. I have been responsible for driving best practices to streamline operations, enhance efficiency, and cause significant cost reduction. I was responsible for successfully executing multiple teams that support the delivery of Benefit Outsourcing software using PI planning and Safe Agile—facilitated team-level ceremonies to provide high-level product delivery to benefit outsourcing customers and stakeholders using Azure DevOps, Business Intelligence, Jira, and Confluence. As a delivery lead, I have also managed multiple security projects with a budget of up to $5M. As a member of the Business Unit Security, I was responsible for creating/driving programs and go-to-market plans that drive growth for the Business Security Engineering team using Jira and Clarizen. I have planned and monitored project spending/budgeting and guided projects to completion on time, within scope, and budget. My experience and background will serve me well in ensuring that our fiscally responsible and able to account for every dollar expensed.
8. How do you feel Gilbert has positioned itself for long-term sustainability?
a. Gilbert is prepared for the future. Gilbert as a future city also means prioritizing the infrastructures that would accommodate the growth that we experience. That means having a sustainable transportation plan. That means understanding how the traffic lights impact the traffic in our Town. That also means keeping up with technology and keeping up with the technology standard that will keep our Town ahead. For Gilbert, Growth is inevitable because of our Town's family-friendliness and attractiveness. Encouraging job growth is a key to our long-term sustainability. We need to be able to attract business that will provide employment opportunities to our workforce. To continue to position the town for long-term sustainability is making sure that companies that move to Gilbert play a significant role in engaging the communities in town. This includes a continuous partnership between the Town council and business agencies like the Chamber of Commerce and all the businesses that reside in Gilbert. We must study the patterns and significant business drivers and their contributions. A critical partnership with all these businesses is pivotal to knowing the essential issues that impact the workforce. As someone who has been involved in various facets of businesses, I consider myself a strategic partner to these businesses. The local companies need to know that they are a strategic ally in me as a Gilbert Town Councilman.
9. What steps have you taken to understand how local government functions?
a. I am an active learner. I am actively engaged in events and activities that impact our Town. One key initiative that I have been a proponent of is the Gilbert Task Force. I was the foremost advocate of the task force to bring in diverse community liaisons that would address impending issues that impact our Town. I studied political science focused on local government. My first job experience was as a Council Aide for a City councilman. From there, I worked as a legislative aide for a state legislative. I was responsible for bill tracking and had contributed to a couple of bills and memorandums for a state legislator. I am fascinated with local government because I am closer to our constituents than other elected officials. We have a Council-manager government which makes our Town unique. We have a Town Manager who oversees the city's day-to-day operations and implement city policies. As a council, we still serve as the primary legislative body for the Town. I have been active in joining remotely council sessions, financial retreats, etc., to be current on important topics that impact our town. I was also a key advocate for bringing back the Human Relations Commission, which has led to the development of the Community Taskforce which I am a member.
10. What is your understanding/philosophy of the role of federal and state grant funding for local government services?
a. Federal and State grants are necessary to help businesses struggling to stay afloat. The federal government awards hundreds of billions of dollars in subsidies to state and local governments each year. These grants help finance a broad range of services, including healthcare, education, social services, infrastructure, and public safety. It is essential to eliminate wasteful spending. That comes with making sure that the funding supports sustainable infrastructure as we manage the growth in our great town.
11. What is your plan to find common ground and consensus amongst the Council?
a. I do consider myself a bridge builder. I am a listener and honestly believe in working closely with everyone in the council for the common good of our constituents. As project lead, I am constantly in a situation where I work closely with clients and team members who disagree with me. I evaluate all sides and points of view before making decisions. I have been the voice of reasoning, and my ability to develop a great rapport with those with differing views makes me an outstanding statesman. I have been recognized for my diplomatic approach and always work closely with those. That will not be a difference once elected to the council. At the bottom of my decision-making is prioritizing what will best serve our constituents than personal interest. We need a council member who will listen to our members and make sure that we provide the solution necessary. My style of leadership is that of a servant-leader.
12. Anything else you would like to share?
a. I also included the original document that I proposed for Gilbert Human Relations. This is part of my community service and commitment to the Town of Gilbert. I added my proposal to share my passion for community development and the actions we can take.
Meet Bus Obayomi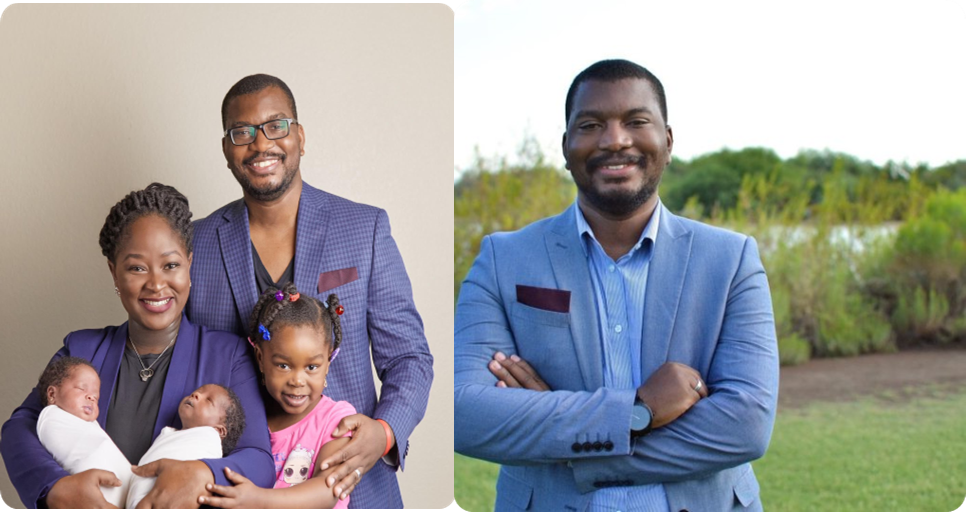 Professional
Founder & Owner of New Zeal Intl.
Solutions Manager at Deloitte Inc.
Co-Director, B-Anointed/ Bethel Chandler Business Leaders Forum 11/2021- Present
Candidate for Gilbert Town Council, 2020/2022
Member of Gilbert Community Taskforce, 2022 – present
Published Author, Starting Early, Finishing Strong, 2014
Public Policy Advocate/Motivational Speaker
Personal
From Lagos, Nigeria (Born in Nigeria)
I moved to New York in 2001 and started living in Phoenix, Arizona 2012
My wife, Ejiro (Goes by EJ), has put up with me for eight beautiful years
Father to three Kids- First Daughter, Elizabeth, is 4. Kairos (Boy) and Karis (Girl) are my 1-year-old twins.
I enjoy mentoring others and traveling, and my favorite place I have visited in Argentina
Bus Obayomi Proposal for Human Relations Commission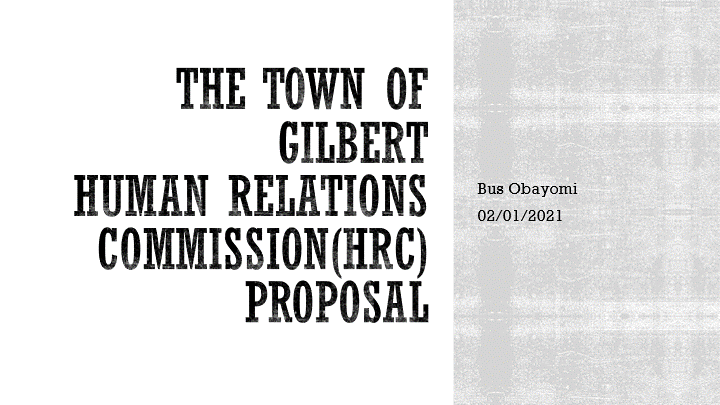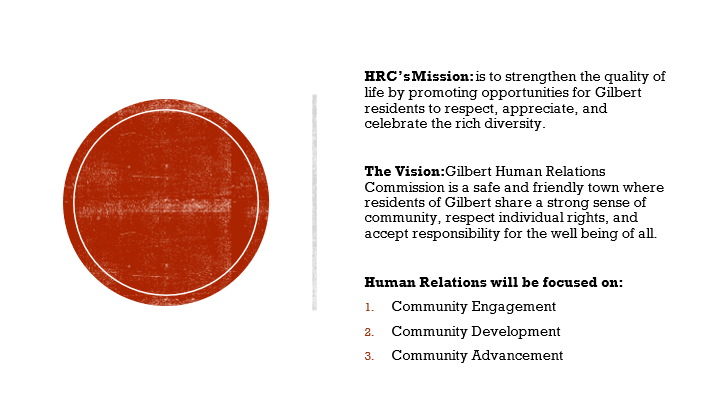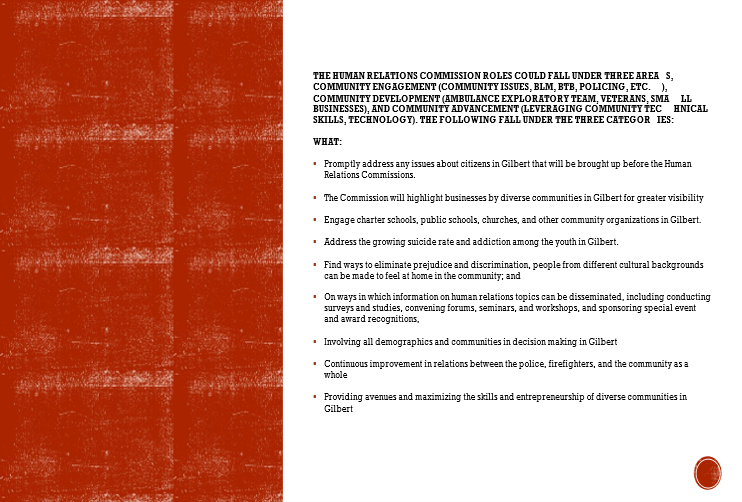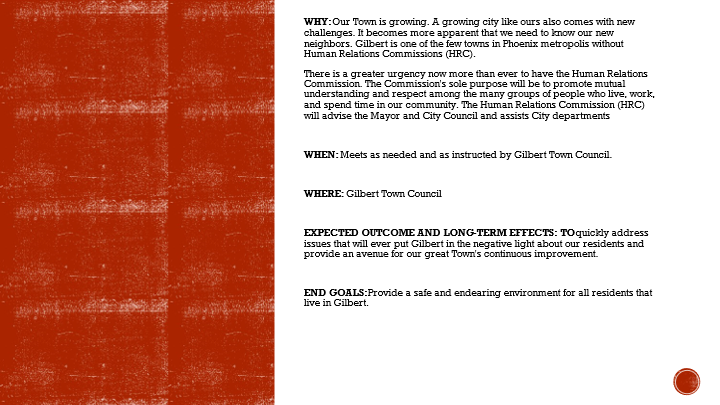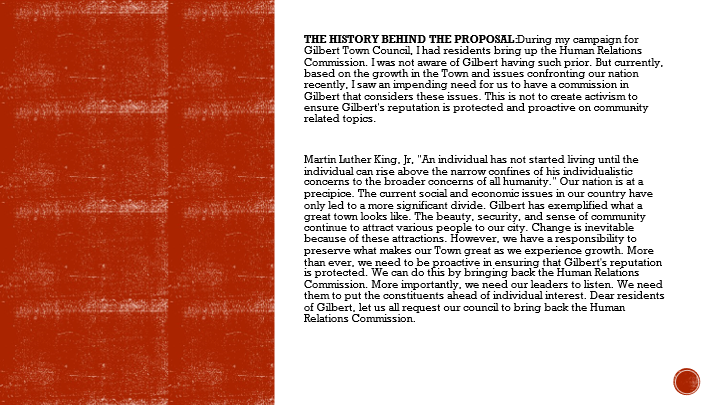 Michael Clark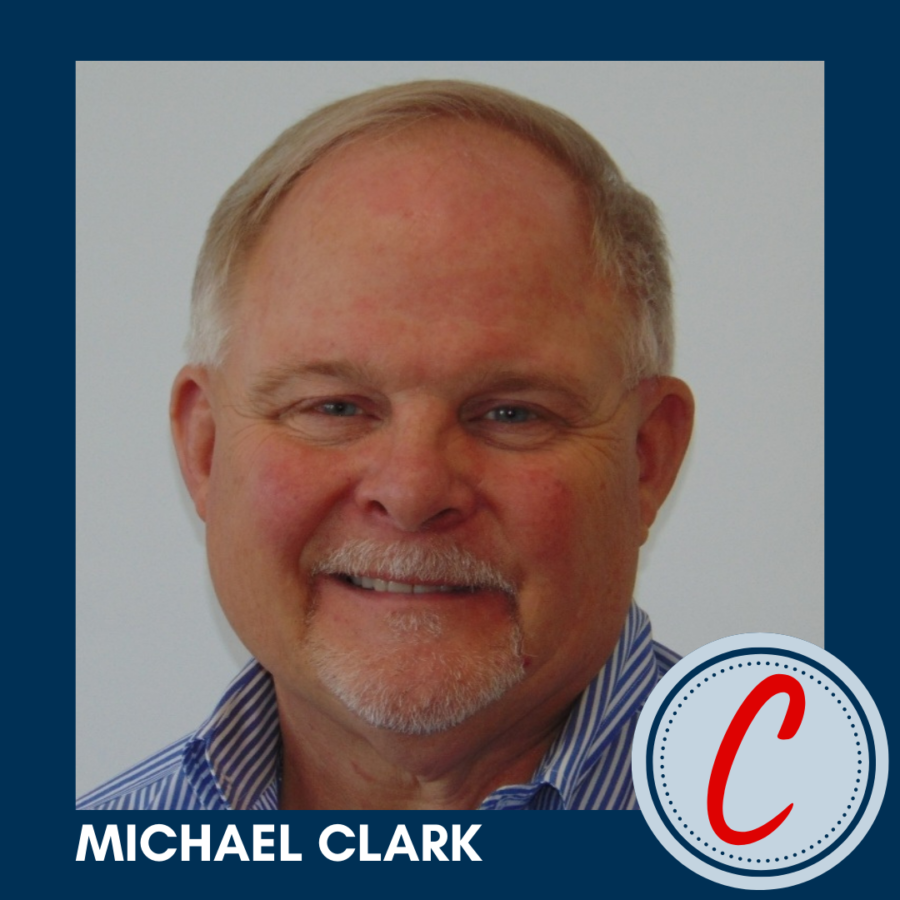 ​About The Candidate
Email michael@awsales.co
Community of Residence: Gilbert
How many years have you lived in this community? Twenty-Five
Name of Employer: Digital Illustration LLC and AW Sales LLC
Occupation or Title: President
Campaign website or social media account: www.voteclark22.com
Brief Summary of Employment History:

Digital Illustrations LLC. Offers portable LED scoreboards and streaming service to High School, DII, DIII, and Community Colleges nationwide. We sell the advertising and revenue share 40% of the ad revenue back to the schools and universities.
AW Sales LLC is a national manufacturer representative company selling consumer product and LED lighting.
Guest Supply Manufacturers and distributes in-room amenity products for the hospitality industry.
Sysco Foods now owns Guest Supply.
Top Sales Co, Inc. Was a manufacturer representative in the consumer electronics industry. Representing Atari, Mattel, Uniden, Samsung, and Emerson.

Educational Background

'82 BS from Northern Arizona University – Speech Communication & Business Management

Community organizations to which you belong or regularly support
Questionnaire Responses
#1 Give three (3) qualifications/skill sets that make you a leading candidate for Town Council. Explain why these qualifications make you a better candidate than your opponents.
1 Michael understands revenue & profit. He accomplishes this with proven strategic business planning and follows sales & marketing action plans.
2 As a firsthand business owner and manufacturer representative, Michael creates a positive work environment resulting in exceptional sales growth. Michael leads by example with emphasis on taking a company he owns or represents to the next level.
3 Michael is recognized for his leadership and vision. Knowing your customer, in this case the residents and businesses of Gilbert is vital. Leadership needs to get their hands into the community and truly listen and act on what is best for the community.
To judge your upcoming new council is not my place to say, the voters will make their choice. I will stand strong on my own two feet, and merit to represent Gilbert to the best of my ability. The new and existing leadership will bring certain talents to the table. My hope is we work together with cooperation. As your US Chamber's executive team says, the Chamber leads daily to create value. In this case to the residents and businesses of Gilbert. The Chamber advocates for business, growth, innovation, and job growth. I want to contribute to these ideals as a new Councilmember.

#2 What are the top three (3) priorities you would like to see accomplished during your term on the Town Council?
1 Seeing the Gilbert Crime Lab to completion will be a momentous day. It is especially important for residents and businesses. Simply said, the crime lab is instrumental in gathering evidence to enable the department to charge and convict. I applaud the Police Department for their vision. I will be excited for Gilbert when this project is complete.
2 Support the building and development of a Family Advocacy Center. The Family Advocacy Center will help people with resources who have experienced a traumatic event resulting in a variety of physical and emotional responses. This will be a fantastic service and asset for Gilbert.
3 As part of the ongoing "City of the Future" I want to be involved in upgrading the Northwest Corridor" A key item needing attention is figuring a way to increase parking. We need to be a good steward of the resources available and the assets we already have. The Northwest Corridor a prime example of an asset we already have.


#3 How will these priorities further the long-term sustainability and economic growth of Gilbert and tie into your future vision for Gilbert?
1 I spoke earlier of being a good steward of resources available and assets we already have. One part of my vision gives Gilbert an additional asset of safety with the Crime Lab. Individuals and companies looking to stay or establish themselves in Gilbert may or may not know of this resource. There will be a day when a violent or non-violent situation occurs, and we will expect this resource available to us. Businesses thrive in a safe economy.
2 When existing businesses and future businesses look to Gilbert to be their home, they are looking for communities with a complete toolbox. We have grown exponentially to the point where Chamber of Commerce members and those looking to start or relocate expect more from Gilbert. Having the Family Advocacy Center is one more tool in the toolbox. Monetizing the center is really hard to quantify. However, if you are not working or able to take care of the family, I would say this would have a dramatic impact monetarily on one's job, the business they work for, and the family they need to support. In Gilbert from 2015-2020 there was a 47.8% increase in sex crime-related offenses involving adult and child victims. This Family Advocacy Center will be a huge help. If you are an entrepreneur or any size company having employees, getting back on your feet with professional guidance is critical mentally and financially.
3 Upgrading the Northwest Corridor with increased parking will attract companies offering good paying jobs in a prime logistical area. Location might be the most crucial factor for renting commercial and office spaces, but the lack of accessible parking could be a deal-breaker. This is especially true where parking spaces are limited. Tenants will be drawn to buildings and spaces with enough parking. It is, not an exaggeration to say that parking is a huge factor for long-term tenancy in corporate buildings and commercial complexes. The planning of this area deserves our attention.


#4 If elected to the Town Council, who would you consider to be your stakeholders and how would you propose to represent them?
Typical stakeholders are investors, employees, customers, suppliers, communities, governments, or trade associations. This about covers everyone. However, what the Chamber is trying to see is where my heart is. Getting a little away from the dictionary meaning. Residents and businesses located in Gilbert are the most vested and should have the opportunity to be a Gilbert stakeholder. We have a population with the talents to help a company or Town meet strategic objectives. Contributing their experience and perspective to a project is invaluable. We need to work together and volunteer people who we know will be a great stakeholder.

#5 What steps would you take to continue business recovery in Gilbert?
Currently, we have: #Gilbert Together, Hownd, Local First Arizona, and Co+Hoots as excellent resources. However, Gilbert needs to understand what type of business recovery we need in order to be sure we have resources and services that can really help. Are we acting on fear and uncertainty? We all are experiencing the effects of Covid, fuel cost, workforce issues, and Inflation. I still see growth with increased housing and more businesses openings. I understand businesses are struggling with a shortage in the workforce. If you are a person that looks at your glass as half full, then we agree there is opportunity for growth now and for the future. However, we might be out of balance with our talents. One item on my list is developing a trade center where youth and adults can transition into the trade channels. There is a huge need for Electricians, Plumbers, Welders, Construction, Healthcare, IT and more. Trades are paying on average $42,322 as of March 2022 provided by Ziprecruiter. I recognize we have EVIT and other training. What I want is a trade center in Gilbert that will allow young and older people looking for a transition into these channels all under one roof. Think of our accomplishment with the Public Safety Training Facility where so many scenarios can be taught at one facility. My vision is to develop in a cooperative effort a trade facility similar to the Public Safety Training Facility. Working in coordination with employers, journeymen, and trade unions I know we can develop a coalition to make this happen. For our existing businesses, Talent and its management are crucial catalysts to unlock Gilbert's competitive advantage. Until the day this center opens, we will improve our communication and be sure the Chamber of Commerce members know of available resources to help with each companies' recovery

#6 While serving on council, what actions would you take to promote the top priorities of the Chamber?
The interests between the Town Council and the Chamber of Commerce should be almost one in the same. The Chamber of Commerce leads daily to create value. In this case create value for the residents and Businesses of Gilbert. The Chamber advocates for business, growth, innovation, and job growth. I agree with what the Chamber of Commerce advocates and be assured I will continue the good works on what Town Council has accomplished and work together to strengthen our future. I encourage face-to-face meetings with any person or organization like the Chamber. I feel one-on-one is true way to understand what is on your mind and what you really need or want. Emails serve a purpose however you lose tone on want you really meant to say when communicating solutions by email.

#7 What experience do you have with complex budgets?
As the owner of Digital Illustrations LLC www.direvenueshare.com , AW Sales LLC www.awsales.co , and All-Wood Furniture, I am responsible for the business development and financial portion of these companies. Reviewing standard financial reports is a daily practice. Reviewing my Charts of Accounts is a monthly habit. Prudent cost saving and revenue enhancement are always on my mind. I worked for Top Sales Co., the number one consumer electronics manufacturer representative company. Top Sales represented Mattel, Atari, Uniden, Samsung, Emerson, Kraco Car Stereo, Teddy Ruxpin, and Compaq computers. I worked for Guest Supply Inc. with in-room hospitality amenity products now owned by Sysco Foods. All of these businesses required multi-million-dollar budget and sales analysis.

#8 How do you feel Gilbert has positioned itself for long term sustainability?
The long-term sustainability looks to be strong with conditions. Gilbert must be vigilant with Green Gilbert Business Partnership. We need better communication and execution with Gilbert's environmental programs. I recognize when we ask about the long term, we mentally see what is in front of us today and feel this is the future. I voted yes for the latest bond, and I would do it again. However, it was eye opening hearing the additional funds to be paid on the bond at the Financial Retreat. It is amazing what quarter basis point adds to a payment. I am a believer that everything goes in a cycle. We will see today's concerns cycle away exactly when, cannot say, but it will. As I mentioned we need to be good stewards with the resources available and the assets we have. Coming closer to build out we will need the full cooperation of the Chamber of Commerce. We need a creative plan for our long-term staffing and retention strategies. We need We need better transparency to earn the full trust of our community. The success of Gilbert hinges on trust and the confidence residents and businesses has in the Town of Gilbert's leadership. With our growth we will generate more revenue. Having the restraint and courage of how to save and patients where to spend requires the input from residents and business alike. Gilbert is one of the best places to live in the country and it takes work and dedication to maintain this privilege. We always need to remember and not lose sight of Gilbert's heritage as we continue our future.


#9 What steps have you taken to understand how local government functions?
Living in Gilbert for twenty-five years, you see the works and activities of Gilbert's leadership. Information and activities include attending the Town of Gilbert Financial Retreat, receiving a hard copy and email newsletter of the Community Impact and Sun Times Newspaper, attending Town Council meetings, HOA president of Summer Meadows for five years, attend the HD Gala. You learn from listening to people at the HD Gala. I arranged individual appointments and phone calls with Chief of Police, Chief of Fire, Town Manager, Town Finance Director and followed the Mayor of Gilbert for a day. I have had in-person and phone calls with Eddie Cook, our current County Assessor, to discuss his experience as a Councilmember. Eddie and I share the same sentiment "Community First." I am proud to say of the (1310) signatures I collected, all but (170) I collected myself. I went up to Joe Johnston and said, it would be an honor to have your signature. He smiled, signed, and said he appreciated a candidate actually getting signatures. When I was asking for signatures, you learn about Gilbert. I learned of property disputes, tree issues in the Heritage District, the pain of high rent, why the landlord will not fix the hot tub, more pickleball courts, people asking me what it is Town Council really does, why are streetlights to bright and others say why too low, create golf cart parking for downtown Gilbert, and talking to people who were just visiting. What made me proud was hearing the people say, they enjoy and appreciate what Gilbert offers. For me, collecting signatures was a tangible way to really understand our local government.
#10 What is your understanding/philosophy of the role of federal and state grant funding for local government services?
As long as the federal and state grant meets the parameters of what Gilbert wants or needs then I say capture these funds. Why? As we all know, federal and state grants are awarded to a person, organization, or municipality. These are tax dollars that people like you and me pay for. So, if we pass up on the opportunity of accepting a grant, taxpayers like you me pay for it anyway! Let taxpayer dollars from different towns and states help the residents and businesses of Gilbert.


#11 What is your plan to find common ground and consensus amongst the Council?
The election will bring in a new team to represent Gilbert. Each of us have our own talents to share with one another. Recognizing and understanding each other's talent is especially important. I want the Town Council to use not abuse a person's talent. We tend to relate things to sports. But is true! A winning team has plan, but the hard part is the execution. This is where it can get dicey. Having a little friction now and then is a good thing as long as you do not fumble the ball completely. Difference of opinion wakes you up. It is knowing when and how to rein it in. I believe in transparency, good behavior, and respecting other even if you disagree. The question to ask is who do you serve? I say, the residents and businesses of Gilbert AZ! Community First!


#12 Anything else you would like to share?
I come to the Chamber of Commerce and the residents of Gilbert AZ asking for your support and vote on August 2nd, 2022. You need to ask for the vote. If do not ask, you do not deserve the vote. I am willing to meet with anyone and any size group to listen to what is on your mind. Just give me a call to set a time and place. A vote for Michael Clark means you feel confident to place your trust in a candidate who will serve Gilbert residents, businesses, and visitors. Community First!
Please visit my website: www.voteclark22.com to read more, volunteer, and contribute to a campaign for Gilbert. Feel free to call me at 602-510-6562
Jim Torgeson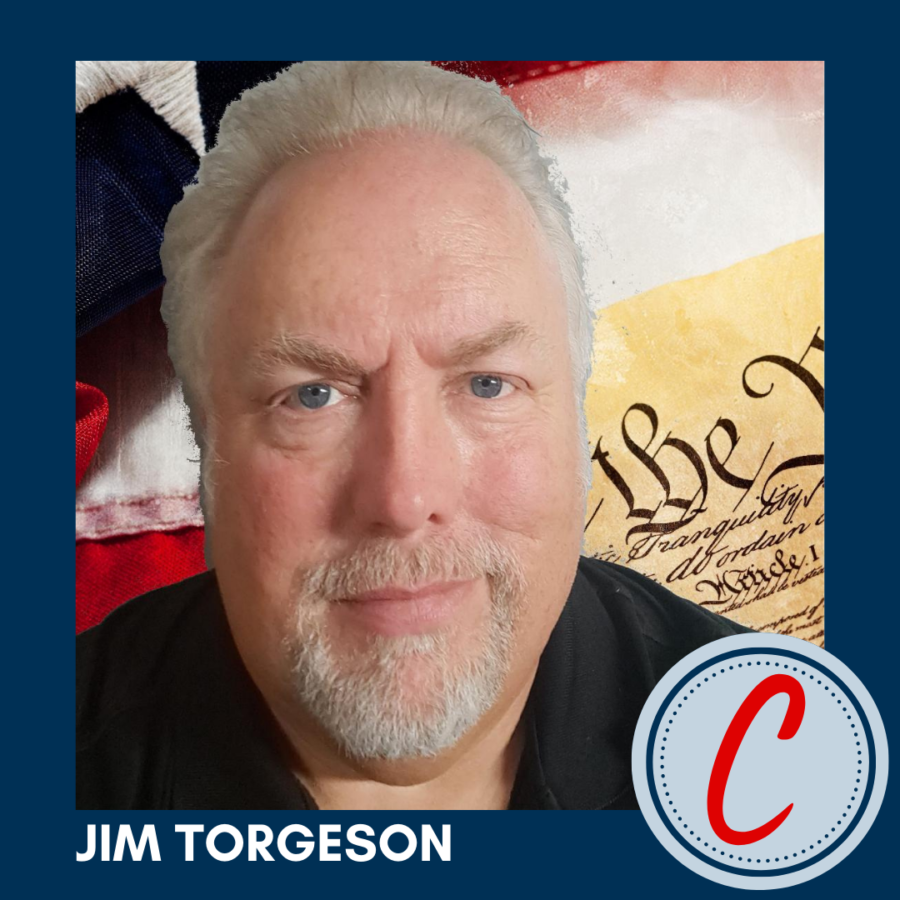 ​About The Candidate
Email: j_torgesonz@yahoo.com
Community of Residence: Gilbert Commons
How many years have you lived in this community? Since Aug 2008
Name of Employer: Mesa Sign Shop
Occupation or Title: Owner
Campaign website or social media account:
Brief Summary of Employment History:

Sign King/Mesa Sign Shop since 2001
Music Go Round (regional mgr) 2000-2001
Guitar Center (mgr) 1997-2000
The Electric Ballroom 1993-1998 (owner/operator)

Educational Background:

UCLA BA 1991 Political Science

Community organizations to which you belong or regularly support

Former Chandler Horizon Rotary board member
Former Town of Gilbert Redevelopment Chairman
Former Town of Gilbert Community Services Committee Chairman
Former Town of Gilbert P&Z alternate
Former Gilbert Commons HOA President
Former Small Business Alliance Board Member
Former Tempe Apache Blvd Businessmen's Association Director
Former Apache Blvd Redevelopment Board Member
Questionnaire Responses
1. Give three (3) qualifications/skill sets that make you a leading candidate for Town Council. Explain why these qualifications make you a better candidate than your opponents.
Proven track record. I have no problem opposing staff or other members on subjects that many would find unthinkable and, for the most part, have made lemonade out of lemons.
I challenged Gilbert on eminent domain years ago. Former Town Manager Petit it thought he could steamroll over county island residents in pursuit of his "aesthetic" over those resident's property rights and my mother in law specifically. In my God's honest opinion, he demonstrated some of the worst values that a Town official could have.
My ability to dig deeply into a subject yielded a true find: Harnish v Phoenix and that the losing attorney in that case was Charlie Ayers, the attorney representing the Town. I discovered we still had title to a large portion of Higley Rd. That information gave us the necessary case law to win and then force the Town into arbitration. Then, I had to prove the Town paid for replacement landscaping while the asst Manager said it did not. I found the vendor the Town uses for that very purpose. The Town was not forthcoming with facts.
That same scenario came into play as the former Town Manager tried to claim the Zinke Dairy property was worth $51M. After having dealt with the Town Manager on a property valuation, I knew that number was many times it's actual value.
When staff could not find the appraisal that Council was told existed, I did. It was, again, a matter of drilling down into a subject and following through. It was a matter of logic and critical thinking to connect. That council was never actually presented an actual appraisal for the property. The appraised value was split into sections and could not substantiate the price, but I found the pieces and presented them.
Quite simply, I question situations that others accept. Examine all sides of an issue and apply problem solving skills that few people apply when presented "facts" by "experts."
Secondly, Having served as the Chairman of Redevelopment (Heritage District), Chairman of the Community Services Committee and even on Planning and Zoning, I can see so many of the positives and negatives that have occurred as well as the perceptions they bring with them.
Those years were invaluable and I am proud of my small role in the Heritage District. So much good can be done when self interest and ego are removed from committees. The people I served with, while far different in opinion, got the best results out of economic development. In a large was, we were allowed to aim a spectacularly talented group of staff at the concept and emboldened them to do exactly what they were charged to do.
I have also seen how a board's members acted without integrity to alter funding outcomes for their favorite charities while on Community Services. Things like that create perceptions that cast shadows upon Council without their knowledge. It was very difficult to watch and, gratefully, Mayor Lewis understood the manipulation of numbers and stepped in.
I watched as the P&Z board put an applicant through the wringer to redraw his plans based on their personal ideas of "roofline articulation." They sent him back to the drawing board. Tens of thousands of dollars and a month later, they decided the initial drawings were better than the new drawings they forced the applicant to provide. That was wrong. That reflected the concept that sitting on a Dias somehow made you superior. It does not.
That board was empowered to inflict their personal tastes upon a man who had already conformed to the standards as written. It was shameful. I believe I was the only dissenting vote.
Finally, the point is that the Town has so much power that it can easily be misused, even with the best of intentions.
We must not be looking to expand, but rather contract some functions of local government and I appear to be the only candidate willing to say it. I appear to be the only candidate who believes it. I am the only candidate with a proven record of executable actions that proves I will be exactly who I say I will be.
I am the man that will say what needs to be said and stand up for the people without wavering and without weakening.

2. What are the top three (3) priorities you would like to see accomplished during your term on the Town Council?
I would hope that all residents feel heard by their representatives rather than just the predictable 5-2 "Gilbert Unanimous" vote that occurs without true discussion and public education. Residents are reacting to blanket approvals of agenda items and do not feel empowered to be heard during the process. Even those who engage somewhat feel their "minority" positions are being dismissed as insignificant and without true discussion. This happens often since voting blocks are established far in advance of public discussion. The feeling is much like the Democrat v Republican animosity felt across the country.
No matter the "correctness" of the vote, the optics leave so many residents disenfranchised. Our community has grown faster than the relationships that bind it leaving us with more cliques and fewer true community relationships. So many in the south feel completely disengaged from the north. So many no longer trust our representatives because representatives are not empathetic those who feel disenfranchised. So many feel Council addresses them as ignorant and unimportant.
Our growth needs to be managed more for those in the community adversely affected by it. The incredible impact of apartments upon the residents has just begun to show itself with traffic and calls for service. Over the next few years, it will only get worse. Prioritizing our current residents and the impact upon them will be of the utmost importance in bringing trust back to local government.
Examining fee structures and timetables to manage traffic and calls for service to displace cost and individual impact is part of this.
Incentivizing and rezoning on such a consistent basis is nothing short of a slap in the face to the hard working families who have made their lives in Gilbert with reasonable expectations regarding growth and density. That is part of recognizing the whole of the community.
The ratio of apartment living to single family in Gilbert is approximately 1:9. Basically 11% of housing is multifamily. That ratio is part of what has kept Gilbert a Town. Chandler is 27%, Tempe is 54% and Mesa is about 50%. Although we are somewhat dry on apartments (hence high rents), the strength of home ownership numbers means the roots, the foundation of Gilbert is strong. If anything, home ownership is what needs to be encouraged.
Without destroying property owner's rights for those who own multi-family zoning, we must protect the reasonable rights and expectations of those who invested their family's biggest assets (homes) in Gilbert. Families are the building blocks of community and that is what created the Town and it's feel. No amount of double speak will lessen the impact of rapid growth. It must be firmly handled better than it has been by current public policy.
Being more fiscally wise is a core value of most of our community. That being said, the community at large feels the impact of rising utility rates and then sees blanket raises to staff go out the next meeting. Generally speaking, it demonstrates that staff is not subject to merit increases, but rather inflation proof while residents are facing true home crisis. Even struggling residents understand merit based pay increases, so in no way is this a statement to diminish valuable staff. This creates a virtual class system in the eyes of many residents.
By taking the smaller issues like pay and looking at the bigger picture of needed first responders, we can immediately see where money would have been better spent. It should have been spent on the most meritous of our staff.
By looking at larger issues like the past bond for $515M and the looming $267M bond, it is obvious that true infrastructure like new sewers, sewer repair and the like need to be far prioritized above water parks, bus routes and bike paths. Taxpayers feel utterly defeated when it comes to these things. They see trash on the road, dilapidated street signs and talk of "inefficient government."
We cannot make the mistakes Mesa did, but simultaneously, we cannot look at the families in Gilbert as a collective that the Town will provide every need from bike paths to a movies in the park.
As we face a true economic meltdown, it is foolhardy to plunge our residents into fiscal commitments that may be burdensome in the immediate future.
I do realize much of this seems to overlap, but I wish to make a strong final point: Gilbert desperately needs a battered woman's shelter, not just a family resource center. If the bloated costs of building projects in Gilbert is reigned in, we can provide this absolute necessity for the most vulnerable of our residents and provide our share of support rather than only outsource needs to other communities. There is a balance to this need, but we absolutely must provide this.
3. How will these priorities further the long-term sustainability and economic growth of Gilbert and tie into your future vision for Gilbert?
By prioritizing those invested in or community, we guarantee it's strength. To think anything less would mean that our long time residents are not the community we seek. Imagine a family where one member is consistently silenced. That family will not survive in tact. We must work on valuing those who built this Town. Considering business, especially small business, true stakeholders in our community will further empower those businesses to solidify our foundation.
If Gilbert recognizes rights and concerns of business owners on par with residents, you will see more investment by the business community that ends up funding the resident's wants and needs.
Managing growth to minimize impact keeps the bonds of our community in place rather than rupturing at the seams. A healthy, fiscally wise and happy community will prosper in the long term while a community that disenfranchises it's residents will see the erosion of its own culture, people and history. Gilbert would no longer be a Town, but rather an urbanized city.
Making the base infrastructure of Gilbert a priority will mean it will not constantly need money for upkeep in large swaths. Maintenance will always have costs, but over development of things that we "want" v. things we "need" will add tremendously to that cost. Residents and businesses alike require this for functionality.
For instance, 5 years ago, it cost the Town $17,000 per acre to upkeep parks. Surely, that has risen, but the number of acres has also risen. That means funds must continuously be fed to maintenance. That is an ongoing cost that does nothing but rise regardless of the tax base from which those funds are drawn.
The balance of needs v wants must continuously be examined so that we do not take on growing debt that outpaces true needs. It's like buying an exotic sports car; can you afford the upkeep?
By prioritizing first responders and services like a women's shelter, we absolutely demonstrate to our residents, those we serve, that we hear them, value them and work for them in a way that does nothing but increase the bonds that bind us.
4. If elected to the Town Council, who would you consider to be your stakeholders and how would you propose to represent them?
My stakeholders are everyone. Those who vote for me and those who did not. Businesses are stakeholders; they are the true backbone of America. I am not separate from those I represent. Although I have core values that have never changed, I listen to all sides of an issue. I am a learning animal. Without challenge to my position, I cannot learn. A position can be changed with new knowledge or even emboldened by new knowledge.
The Council is supposed to represent the entire community, not "lead" it as though the community must follow.
Many people have actively supported this quest for Council, I cannot find that I am separate. A diversity of thought is important to the truth and my ears are open to all points of view. That being said, I am a businessman; I start with that view of the world.
Whether someone is a small business, an apartment builder or a homeowner, they will be heard and represented. We have inalienable rights, rules, codes and laws that govern us as well as the intent of such statutes. In no way should stature be used to harm or prevent action without due process.
On of my favorite sayings about codes: "Unless Moses walked down from the Mount, it is not set in stone."
No one will ever be over or under represented, but rather have a seat at the table for the needs and grievances to be heard and addressed.
5. What steps would you take to continue business recovery in Gilbert?
I am extremely supportive of the economic development departments programs to help lease space in Gilbert and lobby for business to be accommodated in Gilbert. To diminish staff's efforts would be almost criminal in that area.
The federal programs that were offered were apparently not taken by local businesses. Some of those programs would have been of great value to the businesses that did not try to qualify. I would hope that from a policy standpoint, that we could get staff to help guide local businesses through what can be a very tedious process. I would absolutely be a conduit to accommodate business needs because I understand business needs.
I would engage myself and any staff I could to help, even if it means helping fill out the paperwork with those trying to qualify.
As a businessman, I have recognized that most programs are not worth the time, but covid era programs have saved and even built up business for those who knew how to navigate the waters.
The same goes with CDBG monies that come available. The more support for those who are struggling will help their survival and growth and even build community that will see even greater value in its local government.
At this point, there is very little commercial availability of space in Gilbert. The supply and demand has driven up prices much as we see in home pricing for Gilbert. My position is that commercial needs to be built more than just multi-family and that mixed uses and a focus on smaller retail opportunities will pay off for all those involved.
Gilbert has done a good job with treating small business as more of a customer than most communities and, as a businessman, I would feel beyond grateful for anyone that wished to have me help them get their business landed in Gilbert. As a Councilman, that is a stakeholder who would get attention because that stakeholder benefits everyone without cost to anyone.
In fact, if you ask Dan Henderson, the Gilbert Economic Development Director, I have brough more leads to Gilbert over his tenure than anyone in Gilbert; more than every Council member combined.
Also, by continuing to relax some self promotion codes like banners, it does help generate business for proprietors.
It's the small things that tip the scale on small business. I know this intimately.
As far as large business development, I would hope to be more involved with the business development department and actually scout out prospective employers, but that his point, we have only 4% vacancy for that part of commercial and we need to expand in that area.
6. While serving on council, what actions would you take to promote the top priorities of the Chamber?
Without question, I will be the most vocal and effective champion of business in Gilbert.
For years I have engaged on boards, stakeholder groups and the like to help diminish the burden of processes, increase the freedoms of promotions such as signs, banners, a-frames and even landed signs.
While on the Redevelopment Commission, it was me that championed relaxing the sign rules in the downtown. As a stakeholder, I was the most vocal advocate for small business and their rights.
On a state level, I have successfully lobbied and secured rights for business that include signwalkers and a recognition of content neutral enforcement. Later. Gilbert lost in the Supreme Court (Reed v Gilbert) because the ignored content neutral. Currently, I am engaged in a similar situation with Gilbert over violating content neutral enforcement.
Embracing educational goals such as STEM/STEAM is important in growing an attractive workforce for larger employers. Again, while on Redevelopment, I discovered that the Town had actually prohibited higher education sites in the downtown. After remedying that, staff got underway with bringing higher education to the downtown.
While the downtown is finally getting to the alternative walking paths, there needs to be even more engagement from the businesses effected. While staff has done well, I would guarantee that the business owners have even more attractive thoughts. We must empower them to be vocal, engaged and see the results of their ideas.
Finally, we must push to have all programs available shared and encouraged with local business. Not just email notifications, but phone calls, meetings and more. Encouragement for the often (feeling) defeated businessman will pay off.
Pushing for local business to get involved in either the bid process or, at least, be on an approved vendor list for Town purchasing is extremely important.
Higher dollar bid qualification is actually daunting and a program needs to be developed for that.
On a smaller level, procurement staff should have access to local suppliers rather than those already in the system and not part of Gilbert itself. Having better options and local options helps not just local business, but the Town budget as well.
7. What experience do you have with complex budgets?
I have been involved with budgeting for multi million dollar retailers and forecasting profits for stock valuations. The complexity of that budget involved how to maximize inventory dollars per square foot along with the velocity of sales and profits (gross, net, net-net) and amortization of sunk costs as well as variable costs, even seasonally, so that future asking prices could be justified.
I have also dealt with budgeting for entertainment venues with wildly variable costs due to staffing and tickets costs. Those involved a less scientific approach because of the projection of income forces decisions that may or may not come to fruition. While not a "gut instinct" position, it does involve recognizing trends and balancing the cost risk chart so that losses spread out over many wins. You certainly learn the agony of defeat at times, but a cautious approach with planned chances proved extremely profitable in that instance.
In my world today, I simply staff to need and try to limit over investment of machine needs with future needs. As an example, a loss was investing in a particular printer for the VFW convention only to have those conventions cancel with the onslaught of covid. A win, was looking at past cycle orders and purchase a different printer that paid itself off if 6 months because I anticipated at least an 80% return rate, ran the number and they penciled out.
As far as the Town budget, yes, I have read them before and do understand them. Although questions will arise, the values of low risk and reward remain. The prioritization of key staff had to be maintained or there will be total dysfunction.
By having Gilbert run not just lean, but also with headroom, we will always stay in the black. We cannot borrow so much that we "max out the credit cards" and have to go back to the taxpayers for more.
In fact, bondholders actually receive priority over payroll by virtue over the bond process. If Gilbert were deemed unable to meet it's obligations, the bondholders are allowed to force Gilbert into a receivership that bondholders control to insure payment.
Sadly, it means that bondholders come first, not police/fire as so many politicians put on their signs.
8. How do you feel Gilbert has positioned itself for long term sustainability?
I do not feel that the town is necessarily positioned for sustainability as much as I see an urbanized city that will end up relying on more taxpayer support to survive with aging infrastructure and expanding goals.
As long as we continue to attempt to be everything to everybody, we will face rising costs of sustainment. While a bridge may be needed today, it must be upkept forever. In order for upkeep to occur, many "wants" may need to be forgone so we can continue to upkeep "needs."
It is apparent that Gilbert needs it's impact fees, but when those run out as we race as fast as we can to buildout, what happens next? You know that answer.
As an example, in 1980, sales tax in Glendale, CA was only 4%. It's population was about 100,000. Today, it has infilled a great deal with apartments and has a population of approximately 205,000 and a sales tax of 10.25% as well as the highest state income tax in the country.
Let's extrapolate that a bit. Sales tax is virtually inflation proof because it is a function of sales. That means 4% sales tax harvest of 100,000 people stays in ratio to sales tax on 205,000 people despite the year. Certainly, road upkeep and staffing increases when a population doubles, but that 4% covers that growth by the virtue it is inflation proof and the harvest of an extra 105,000 people should cover that 105,000 person growth.
But the tax base has grown by 110% as well as the tax rate by 256%!
What that means is that Glendale invested in ongoing expenses that don't end with a one time investment. It's costs of operation rose while it's community engagement dwindled. It now longer feels like it did.
The problem, according to so many residents of "The Jewel City" is that apartment dwelling has changed how Glendale operates. Glendale was about 10% apartments in the 70's. It is now 63% . It's no longer neighborhoods that defined themselves by area or elementary schools. It's no longer families invested in homes for generations.
It now has crime, gangs, drugs yet it's property values and rents rise. Glendale, CA clamors for more police and fire.
Gilbert can always do better and we can always have a jewel in Gilbert's crown, but we cannot do it in a way that 20 years from now, the real bill comes due.
9. What steps have you taken to understand how local government functions?
I have been involved in boards and commissions for years. Whether it be the downtown that I chaired during it's greatest period of growth or as simple as planning and zoning.
Meeting with many staff members over the years in order to understand some of the underscored needs that most don't get to see has always been enlightening.
Education in political science, history and governance from my years at UCLA supplied a framework of understanding roles and needs beyond simple ideology. That education gave a bedrock of understanding the organic nature of the role of government and how it evolves with the growth and complexity of everyday life.
The expectations of citizens and the increased demands during times of turbulence contrasted with their feelings over taxation and representation presents opportunity for positive growth or shrinkage. Problems are only unsatisfied questions in need of a solution.
Local government needs to be seen as an extension of it's community and not perceived by it's own Council as leaders; the body must function within it's community, not above it.
Although Gilbert has a "mayorally weak" form of government, most citizens feel the Mayor and Council call all the shots.
Our Council dictates public policy and gives direction to the Town Manger. The Town Manager works at the behest of the Mayor and Council much like a company Board of Directors hires a CEO. In that role, the public policy of Gilbert has been to grow as fast as possible and the staff has filled that role.
In our case, public policy is everything. The optics of disengagement create disenchantment. If Council more accurately reflects all voices being heard, the better the public policy will be and the better the optics will be.
10. What is your understanding/philosophy of the role of federal and state grant funding for local government services?
I have a thorough understanding of grants and admire authors of the requests made by our Town. Although many conservative thinkers reject CDBG funds as a redistribution of tax monies, I believe they can provide a great value to Gilbert.
The authoring of requests is a science unto itself and a prioritization should be made for the most valued and immediate uses for our residents with as few objectionable strings as possible.
Rejecting all grant funds is irresponsible. The acquisition of funds should rely on the strings attached to those funds. I would absolutely look at every opportunity to recapture tax money for Gilbert residents.
The availability of those funds needs to be handled at a federal level and not dismissed out of hand.
Imagine if those funds were available for a battered woman's shelter in Gilbert. Imagine if a program provided needed equipment to our fire department. All opportunities must be examined and the cost/reward for Gilbert balanced.
11. What is your plan to find common ground and consensus amongst the Council?
I don't believe consensus is always healthy. While there are issues that virtually everyone can agree upon, there are other issues that deserve debate, not just dissent.
For years we have seen a 5-2 voting pattern referred to as "Gilbert Unanimous" and that term in itself diminishes the two minority Councilmembers and the voices they represent. That term is actually offensive and pious from those who feel they are always correct and are often not.
Just because a side "wins" does not mean it's correct. It means they were a majority. The very foundation of this Republic was to protect the minorities rights in contrast to the desire of a majority. A side may win because it did not fully vet the facts with the minority.
I will go so far as to say all of the bad decisions made in Gilbert came with majority votes. You can look back at Zinke Dairy, Cactus Fields, and many more to see they were majority supported and yet absolutely the wrong decision.
You never, ever, reject a councilmember's opinion out of hand. It defeats the purpose of representation. When you dismiss people or limit their voice, you get the worst out of people. I readily admit that includes me.
The Dias is a place that the 7 members must share a decorum. It's far different than a resident demanding more from their representatives.
On that Dias, the common ground of community must exist. Debate should occur. Healthy, even heated debate should occur, but no member should be dismissed or invalidated up there by other Councilmembers. In public, members must respect the other members or they demonstrate they do not respect the people those members represent.
The adage used to be "don't discuss religion or politics" at a family gathering. My fondest memories of holidays include debating my extremely liberal godfather as a teenager. Our differences didn't mean there wasn't love, it meant we respected each other enough to consider the other's position.
Recognizing voices is a building block. Sometimes, you have to fight to get a seat at the table, but it really shouldn't have to be that way and when you get that seat, you must respect that seat.
Certainly, residents will say their peace and should. There are consequences for positions. There are consequences for votes. There are consequences for optics. Part of the job is to accept those consequences.
12. Anything else you would like to share?
I am not running against anyone. I am running for a core set of values that needs to be represented. I am running for people and small businesses who have been dismissed as irrelevant and under represented.
Mario Chicas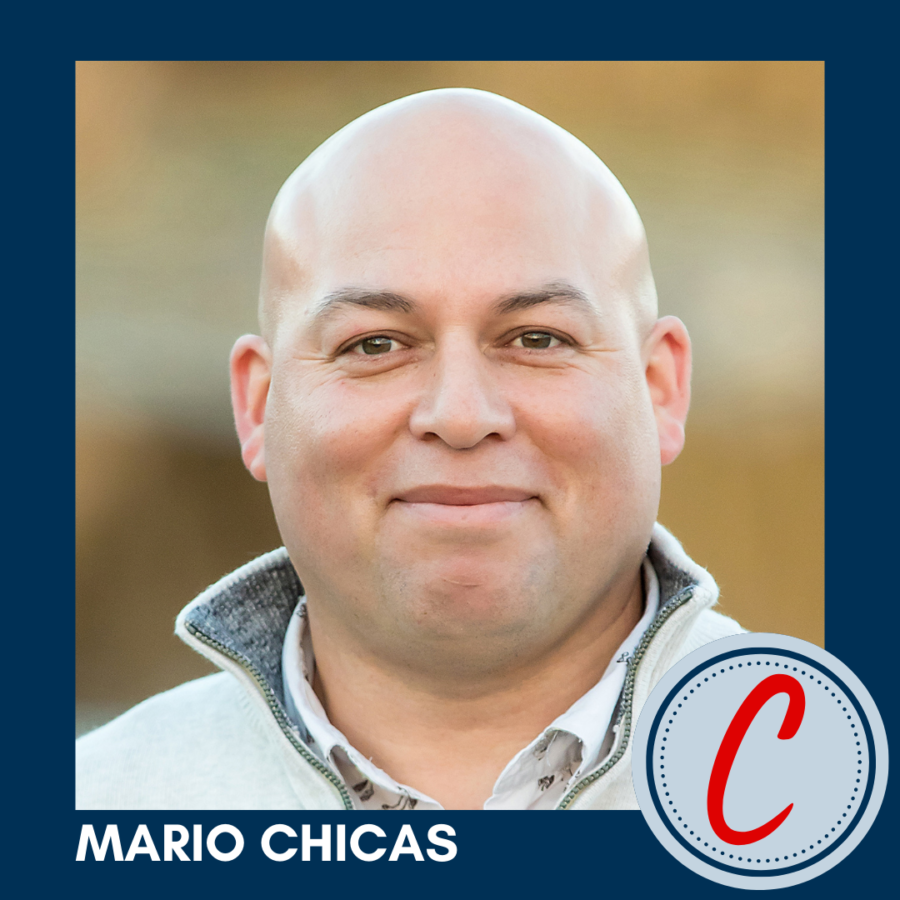 ​About The Candidate
Email: Marioforgilbert@gmail.com
Community of Residence – Power Ranch
How many years have you lived in this community? 6 years
Name of Employer: Motion Industries
Occupation or Title: Account Representative
Campaign website or social media account

Facebook: Mario for Gilbert
Instagram: @marioforgilbert
Twitter: @marioforgilbert

Brief Summary of Employment History:

Motion Industries – Account Representative 2012 - Present
T-Mobile Sales Representative – May 2012 – Nov 2012
KGB Deals, Inc Sales Specialist March 2012 – April 2012 *company downsized same month right after I was hired
ADT – Small Business Sales Representative July 2011 – March 2012
Department of Justice (DOJ), Drug Enforcement Administration (DEA) – Special Agent 1811 2009 – 2011
Verizon Wireless – Account Representative Feb 2005 – July 2009

Educational Background:

Bachelor of Science in Business Marketing July 2004
Masters of Business Administration Feb 2008

Community organizations to which you belong or regularly support
Questionnaire Responses
1. Give three (3) qualifications/skill sets that make you a leading candidate for Town Council.
a. Team builder – I've worked in team environments for as long as I can remember. Having cut my teeth in Tucson going door to door in a sales capacity taught me to listen to the needs of the consumer. Since then I've been in a sales environment that requires listening before speaking. In the case of Town Council, working with Gilbert staff and keeping a close ear on desires of Gilbert residents will be crucial to the success of the team/council.
b. Prioritizing and Executing – being able to lay out the work that needs to be done and identifying the priority and executing on it is a skill I've worked and continue to hone today. This has been done with 20+ years of sales experience, learning the customer psyche and executing in their and my company's best interest has allowed me a long career in a sales environment. This prioritization and executing will guide me as we navigate a win-win for residents and the Town of Gilbert.
c. Humility – humility to take advice, admit I was wrong, ask questions. Humility to keep my mouth shut when necessary. Humility to not accept every fight invitation I receive. Humility to know that I don't have all the answers but can seek one out for you from someone who knows more than I.

2. Explain why these qualifications make you a better candidate than your opponents.

Honestly, I don't know that these qualifications make me a better candidate than my opponents. I know what I know and I know what I don't and I know that these skills are necessary to be successful in life. In a perfect world, the candidates that win the other three (3) seats would be good at things I'm not good at for the simple reason that a well rounded council would serve the people better.
3. What are the top three (3) priorities you would like to see accomplished during your term on the Town Council?
1. Responsible growth – when I met with Patrick Banger (Town Manager) he was very confident that the Town of Gilbert would grow to the max occupancy of 330,000 residents. I understand why people move to Gilbert, it's for the same reasons I moved to Gilbert to raise a family and live in a safe town. The town has given the council access to $515 million dollars – I want to see this money spent responsibly. Spent where Gilbert residents will see a return on their investment.
2. Limit the tax burden on Gilbert residents.
3. Protect the civil liberties of Gilbert residents. No shutting down private businesses. No masking children or adults and allowing full bodily autonomy. No mandating of vaccines or any other thing the government thinks is good for you.

4. How will these priorities further the long-term sustainability and economic growth of Gilbert and tie into your future vision for Gilbert?

Growing responsibly will allow long-term sustainability and economic growth. Less taxes will give businesses' more money to invest, grow and hire. More money in residents' pockets will allow them to put it back into their community.
5. If elected to the Town Council, who would you consider to be your stakeholders and how would you propose to represent them?

If elected to the Town Council, every resident of Gilbert and Gilbert business is my stakeholder. Wether they voted for me or not I represent all Gilbert residents. How would I represent them? Simple. Responsible growth, no tax increases and protection of civil liberties affects all Gilbert residents.
6. What steps would you take to continue business recovery in Gilbert?

I don't pretend to have all the answers. Some problems are way too complex to assume one council member, or even seven can solve them. There are many businesses that are still struggling; with supply chain issues, rising cost of inflation, and labor shortages. I am open to feedback from the businesses in the community themselves so that I may understand what their needs are and how the Town might be of service. Though we may not be able to solve all of the macroeconomic issues causing true hardship for businesses in the Town, we can work to ensure we are not adding to those hardships and supporting in the ways that make sense.
7. While serving on council, what actions would you take to promote the top priorities of the Chamber?

I don't feel I can sincerely answer this question without an opportunity to meet to talk and listen with the leadership and members of the Chamber, which I am certainly happy to do. I assume that the Chamber has the interests of its members but also the broader business community at heart. In that case we will probably find lots of common ground philosophically and policy wise. If there are areas the Chamber has identified that would reduce the burden government places on businesses, I am happy to be a champion on those issues. Additionally, like all residents in Town, businesses rely on good infrastructure and a safe community. It is important as such that we focus our investments on the intelligent management of traffic systems for efficient movement of goods and people, reliable and long-term access and management of our water, and nearly just as important high speed internet no matter where you are in town. I want to help make the decisions that will prioritize our residents' tax dollars on these areas so we can all continue to enjoy living and doing business in Gilbert without burdening additional taxes.

8. What experience do you have with complex budgets?
Spend less than we bring in, seems fairly simple. This may sound like an oversimplification; however the basics of a budget remain the same despite its size or how the categories or line items are labeled. I'm sure there will be a learning curve with understanding the specifics of a government budget, nevertheless the principles remain the same.
9. How do you feel Gilbert has positioned itself for long term sustainability?

I believe Gilbert has managed its water very wisely. As Arizona is already facing a Tier I water shortage, being conservative with our water policy is critical to our long-term sustainability to ensure we have the water infrastructure to provide ample clean water at buildout. I also believe the fact that Gilbert has never imposed a primary property tax has also positioned us for long term success as it forces us to do more with less, limit growth in government and constrain the burden on residents and businesses. Lastly, Gilbert has kept up on infrastructure, specifically widening many roads and improving traffic systems. It can be annoying feeling like the roads are always torn up on different corners, but it is necessary for the sustainability of our town.
10. What steps have you taken to understand how local government functions?
I've been following what has been going on in local government from afar, especially since the onset of COVID. I also took the course, "Discover the Making of America." The course dives into how government was formed and the role of government and the American individual.

11. What is your understanding/philosophy of the role of federal and state grant funding for local government services?

The state must balance its budget which in turn give us real money. The federal government prints money and makes more issues for citizens for example, inflation. When we accept the governments federal money we are a part of the problem. I would vote yes on state grants and no on federal grants.
12. What is your plan to find common ground and consensus amongst the Council?

I plan to listen and ask clarifying questions. We may not agree on everything, but we can coexist once decisions have been made.

13. Anything else you would like to share?

I have a lot of questions, mostly generated by conversations with Gilbert residents. There is a lot of frustration in the community right now. Some of it I believe is around decisions the council has made. Some of it is how issues have been communicated. And others are probably areas where more education needs to happen. I look forward to continue learning from the residents and businesses in our community and bringing my skills and experiences to this position.
Bobbi Buchli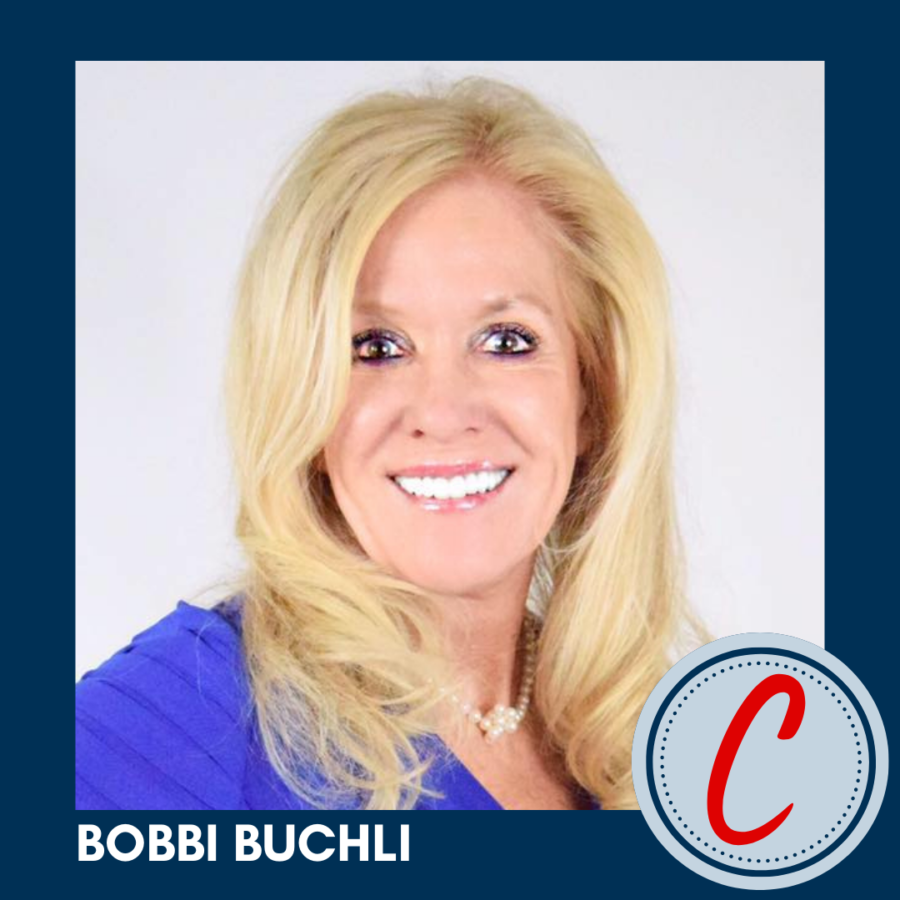 About The Candidate
Email: bobbibuchli@gmail.com
Resident of Seville for 2.5 years – Gilbert 20 years –Grew Up in Mesa
Name of Employer: Self – Real Estate Broker – Coldwell Banker Realty
Occupation or Title: Assoc Broker – Hold a Broker's License
Campaign website or social media account – www.bobbibuchli4gilbertcouncil.com
Brief Summary of Employment History

Currently Assoc. Broker for Coldwell Banker Realty
Previous:
Arizona Lakeview Realty, Inc., Owner & Designated Broker
Partner in two businesses:
Crystal Point Estates – Partner (50%)- Residential Development in Gilbert near Cooper & Elliot
Buchli Ski Lake – Partner (50%) Development of Buchli Ski Lake, in San Tan Valley, the first private water ski lake in Az.
Employed by several major Banks in past employment:
Citi Bank, Norwest Bank and United Bank of Arizona - Serving in numerous capacities including, but not limited to, Commercial Loan officer, Consumer Loan Officer, Executive Secretary to Regional Vice President.
United Bank of Arizona – Employee of the Year


Educational Background

Numerous Real Estate Designations: Broker's License, Associate Broker, Realtor, Accredited Buyer's Representative, Certified Negotiation Expert, Certified distressed property expert, REO-bank owned properties, Coldwell Banker Luxury Property Specialist, Luxury Home Marketing Specialist.
Mesa Community College – Studied Business Administration & Accounting
American Institute of Banking

Community organizations to which you belong or regularly support


Served on Town of Gilbert Citizen's Advisory Board. Working in part with Arizona Department of Environmental Quality for mediation of illegal dumping of chemicals at a site in North Gilbert
United Way Volunteer
Western Regional Water Ski Council Representative for Arizona & New Mexico
Questionnaire Responses
1. Give three (3) qualifications/skill sets that make you a leading candidate for Town Council. Explain why these qualifications make you a better candidate than your opponents.
Corporate Financial and Independent Business Experience
Small Business Owner and a Partner in a small business
Residential & Land Development Experience in Gilbert & Queen Creek/San Tan Valley. Served on Citizen's Advisory Board for Town of Gilbert in conjunction with ADEQ.
My experience, knowledge and vast skills set me apart from and above other candidates. My skills allow me to be an asset to the Council and to represent the Residents of Gilbert in a knowledgeable and professional manner.


2. What are the top three (3) priorities you would like to see accomplished during your term on the Town Council?
Entice additional small businesses, retail shops, boutique shops, etc. in the Heritage District and other areas of Gilbert.
I would thoroughly consider the wishes of my constituents when it comes to developing high-density, high-rise apartment complexes within Gilbert. Consideration could be given to developing instead 2 or 3 level apartments, condominiums and townhomes that could fit with Gilbert's small-town feel.
To work closely with the Town of Gilbert's Economic Development Department to attract new Industry and Larger Corporations to Gilbert to provide needed Jobs for Residents.
3. How will these priorities further the long-term sustainability and economic growth of Gilbert and tie into your future vision for Gilbert?
Long-term sustainability must constantly be reviewed and reconsidered as it is ever changing. My priorities will continue to further long-term sustainability and economic growth by bringing in long term revenue via taxes and fees with new developments of corporations and industry for local jobs, varied retail shops, clothing stores, etc. This will lead to more residents purchasing local and additional tourist spending which will create additional tax revenue. The real key to long term sustainability is to bring in industry and infrastructure to create jobs.
4. If elected to the Town Council, who would you consider to be your stakeholders and how would you propose to represent them?
If elected to the Town Council the Residents and Businesses would be my stakeholders. I will seek to serve the Residents and Businesses by having an open-door policy, listening, and hearing their concerns, being available and always keeping the door of communication open.

5. What steps would you take to continue business recovery in Gilbert?
I would like to meet with businesses, discuss their concerns, needs, plans and what they need to continue to recover, be successful and able to thrive on their own without assistance. I would also want to have a close association with the Chamber of Commerce to better serve the needs of local businesses.


6. While serving on council, what actions would you take to promote the top priorities of the Chamber?
I would first like to meet with the Chamber and discuss what The Chamber views as their top priorities, as I am sure they change from time to time and act from there. I will always be a top promoter of the Chamber and the incredible support they give to the Gilbert Businesses.
7. What experience do you have with complex budgets?

As a realtor and business owner I have had to manage budgets and multi-million dollar plus deals.
8. How do you feel Gilbert has positioned itself for long term sustainability?
As I mentioned above, long term sustainability is ever changing and should be reviewed often. Our government spending needs to be closely scrutinized and curtailed, with a possible recession looming, for the coming few years.
9. What steps have you taken to understand how local government functions?
Understanding how a local government functions is a continuing process of learning as the local government functions in many different facets. I have worked with the town on a residential development project, served on a Gilbert Citizen's Advisory Board, in part with ADEQ, attending council meetings, keeping up on current affairs as well as listening to what residents want and needs, a huge part of local government functions. I am constantly educating myself with the interworking's of the local government.


10. What is your understanding/philosophy of the role of federal and state grant funding for local government services?

I understand grants can be a little complicated as they have both pros and cons. They serve several types of needs and do not have to be paid back. The larger part of Federal grants goes to health care and without the information of when another grant may be awarded all should budget accordingly. These grants are purposeful and needed for the State and Local Governments.


11. What is your plan to find common ground and consensus amongst the Council?
I have always had the ability to work well with others in a professional and respectful manner and that will not change as a council member. I will look at facts, conduct research, consider ideas, studies and resident and council input. I will work whole hardily with all information provided to come to a decision and will work towards finding the common ground amongst the council and respect all council members.


12. Anything else you would like to share?
I am excited and enthusiastic about this opportunity to serve my hometown, it's residents and businesses. I will constantly strive to make the absolute best decisions with the information and trust given to me.
Video Responses
1. Tell us about yourself and why you are running for a position on Gilbert Town Council.
2. What is your view on the development of the Heritage District? What do you feel is working/not working and what, if anything, would you like to see changed?
3. Are there any areas of Gilbert that need to be redeveloped or addressed by the town? If yes, please explain which areas and what should be done.
4. What role does the Town Council play in economic development? Define incentives and your view on offering incentives to attract and assist businesses to expand in Gilbert.
5. What is your position on taxing businesses (i.e. system development fees) to pay for community amenities, such as parks and recreation?
6. What steps do you believe should be taken to provide a stronger workforce for Gilbert businesses?
7. One of the Chamber's priorities is focusing on attainable housing for our workforce. What solutions might you consider addressing these growing concerns?
8. What role do you see for the Gilbert Chamber of Commerce to partner with the Gilbert Town Council, staff, and specifically with you as a member of the Council?
Return Home