U.S. Congressional District 5
The Gilbert Chamber of Commerce is invested in educating its membership on the candidates who will best represent the interests of the business community while serving in office. As such, we invited all candidates to respond to both a written questionnaire and video responses on topics which most impact our businesses.
In the coming weeks, responses to both video and written questions, as well as consideration for each candidate's demonstrated actions, will be scored to issue a letter grade for each candidate. Scoring is conducted by members of the Board of Directors and Public Policy Committee.
When it comes to business issues, how do you rate the candidates? Click here to download a scoring worksheet for Congressional District 5 candidates.
The following candidates did not participate in written responses:
Andy Biggs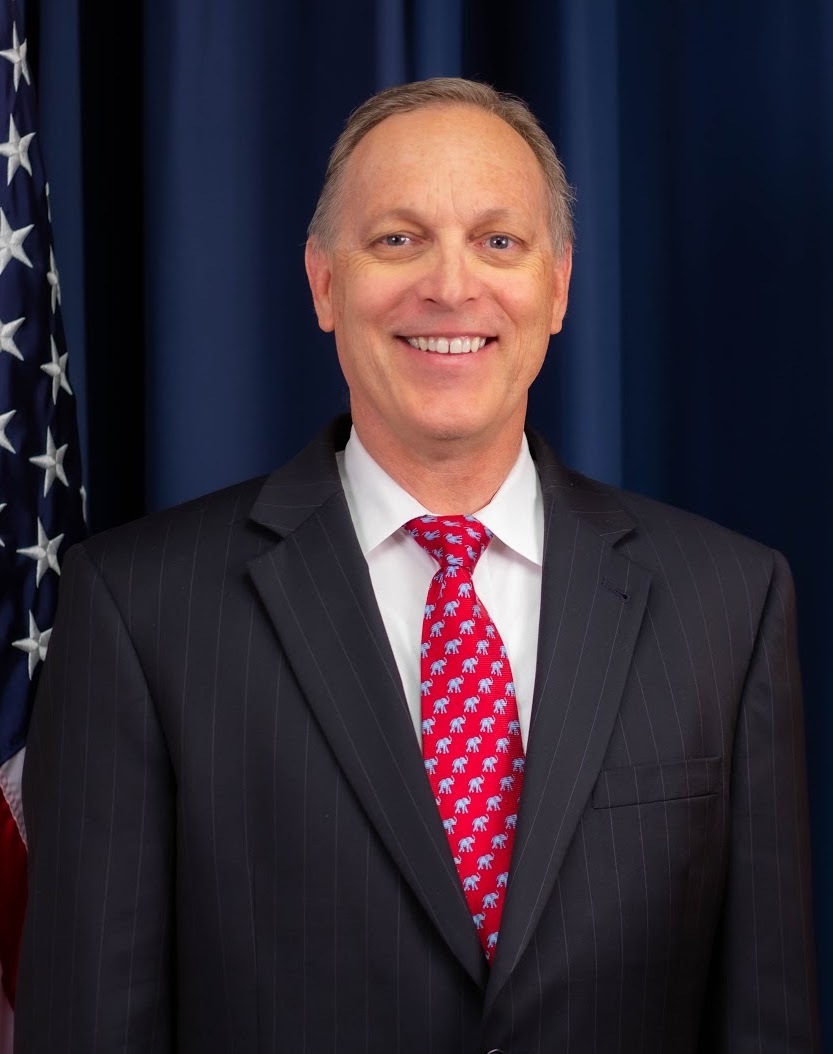 About The Candidate
Email: kate@biggsforcongress.com
Community of Residence: Gilbert
How many years have you lived in this community? 35
Name of Employer: U.S. House of Representatives
Occupation or Title: Congressman for Arizona's Fifth District
Campaign website or social media account:
Brief Summary of Employment History (list format)

Attorney since 1985
U.S. Congressman, 2017-present
Arizona State Senate, 2011-2016
Arizona State House, 2003-2011

Educational Background (list format)

B.A. in Asian Studies from Brigham Young University
M.A. in Political Science from Arizona State University
J.D. from University of Arizona

Community organizations to which you belong or regularly support (list format)

Coached girls fastpitch softball
Served as a Scout leader
Active in The Church of Jesus Christ of Latter-day Saints
Questionnaire Responses
1. Give three (3) of your qualifications/skill sets that make you a leading candidate for Congressional District 5. Explain why these qualifications make you a better candidate than your opponents.
Proven Record. Each time I've been elected, I made clear promises to my constituents: that I would vote in line with the U.S. Constitution and fight for their interests. In my 3 terms in Congress, I've held fast to the Constitution, even when doing so was unpopular among my colleagues. I've worked in a bipartisan fashion to pass 4 bills into law. Where appropriate, I've worked with my colleagues to offer amendments that would strengthen bills being considered in the House. I've written countless oversight letters to both Trump and Biden administration officials to hold them accountable for their policy choices. And I've clearly explained my positions to my constituents so they know where I stand on every issue.
Community Resident. Our representatives must be one of us to represent us. My wife and I have lived in Gilbert for 35 years. I have worked here, raised my family here, and been active in our community throughout that time.
Established Leadership. In Congress, I have been elected to lead diverse and bipartisan caucuses, ensuring the community I represent will always have a seat at the table. I served two years as Chairman of the House Freedom Caucus advocating for sound constitutional policies; founded the bipartisan War Powers Caucus to restore Congress's role as the decisionmaker when sending troops to war; serve as Co-Chairman of the Border Security Caucus, through which I've taken more than 45 Members of Congress to the southern border; and am Vice Chairman of the Western Caucus. I also serve as the Ranking Member on the House Judiciary Subcommittee on Crime, Terrorism, and Homeland Security, pushing back on Democrats' radical agenda to defund police and endanger our communities.
2. What are the top three (3) priorities you would push to accomplish during your term as a member of Congress and why do you believe these are important to accomplish?
Securing the Southern Border. The open southern border has created a humanitarian and national security crisis. Last year, President Biden allowed nearly 2 million illegal aliens to enter the United States. Human and drug trafficking runs rampant, crime in our border communities has intensified, and we're reeling from the devastating amount of illegal substances flooding every state in the nation. President Biden and his administration must be held accountable for the policies they have implemented that have directly caused this crisis, including stopping construction of the border fence, limiting use of the Remain in Mexico program, and releasing aliens into the interior of the country even when their detention is required. I will continue to stay in close communication with U.S. Border Patrol, local law enforcement, border area ranchers and residents, and fight for policies that will uphold our national security and sovereignty.
Balancing the Budget and Lowering Inflation. Our national debt is $30 trillion, and Americans are feeling the inflationary impacts in their everyday lives. In fact, Arizonans face the highest inflation rate in the country. Flooding the economy with trillions more dollars—as Biden and even some Republicans want to do—is not the solution. Congress must enact a structurally balanced budget, cut spending, dramatically reduce our national debt, reform our regulatory system, and cut taxes. These steps will put Americans on a fiscally responsible path that we can be glad to leave to future generations.
Defending Life. I will continue to fiercely defend human life. I have fought to defund Planned Parenthood, ban late term abortion, and ensure health care workers are never forced to take an innocent life. No taxpayer dollar should ever be used to fund an abortion, and we must work to change the notion that a child's death is necessary for a woman to thrive in life.
3. What do you believe is the preferred way to accomplish funding for education (at all levels) and what should the role of the Federal government be in that funding?
Education funding should be determined and provided at the state level, with zero input or interference from the federal government. Too many schools that receive federal funding focus on indoctrination instead of education, and too many education elites believe parents are irrelevant to the education of their children.

I support giving families full freedom to choose what works best for their children, including public, private, online, or homeschool. States and communities have different educational needs, and teachers, parents, and local education officials are best equipped to make education policy decisions. I will continue to advance educational policies that focus on local control, maximum flexibility, and that ensure Arizonans have the most educational opportunities available to them.
4. What do you think the U.S.'s position should be regarding conflict in other nations, such as Ukraine/Russia?
We should use an America First approach to our foreign policy, ensuring we have a national interest before committing our troops or our resources in any conflict. Doing so will prevent war hawk politicians from making rash decisions based on heightened emotion and committing American lives to every corner of the world. We must also ensure that Congress—rather than the President—decides when the United States sends troops into conflict, as is required by the U.S. Constitution. I co-founded the bipartisan War Power Caucus with these two goals in mind. Maintaining peace around the world requires bold leadership, military strength, and commitment to our national interests.
5. If elected to represent Congressional District 5, who would you consider to be your stakeholders and how would you propose to represent them?
My constituents are my stakeholders. I have and will continue to regularly engage with them to provide transparency on my efforts in Congress and to hear their ideas. During my 3 terms in Congress, I have held numerous telephone townhalls and in-person constituent meetings, directly responded to tens of thousands of constituent inquiries, and hosted several resource fairs to ensure they have access to the government services they need.

6. In a very polarized climate, what steps can you take to facilitate communication between both parties and restore the public's opinion of Congress?
I am always willing to work with my Democrat colleagues in the interests of Arizona, the American people, and our nation. Each bill I have introduced and helped pass into law was cosponsored by my Democrat colleagues in the House, including:

The Right to Try Act
The AMBER Alert in Indian Country Act
The Justice Against Corruption on K Street Act
A bill to rename the Veterans Affairs Clinic in Gilbert the "Staff Sergeant Alexander W. Conrad Veterans Affairs Health Care Clinic"
I have worked and will continue working with my Democrat counterparts to address the serious water issues facing Arizona and many communities in the Fifth District. I am committed to finding a bipartisan solution to Big Tech censorship that affects all Americans. And I co-founded the War Powers Caucus with my colleague Congressman Ro Khanna (D-CA) to promote discussion about Congress's constitutional right to declare war.
We have serious issues facing our nation that, if not addressed, could be detrimental to the freedoms and values we hold so dear. It is our responsibility to find common ground and serve the American people as the Founders intended.

My constituents elected me to shrink the size and scope of the federal government and restore the freedoms our Founders enshrined in the U.S. Constitution. I will continue striving to balance our budget and lower inflation, secure the border, restore parental choice in education, fix our broken health care system, restore election integrity, protect life, and protect our national security interests.

My voting record is and will continue to be a record of promises kept to my constituents.

7. Do you have any final comments or thoughts you'd like to share?
It has been the honor of a lifetime to serve Gilbert and the Fifth District in Congress. Our nation's Founders put their faith in a great experiment, creating a republic that is governed by the people and that guarantees freedoms that are the envy of the world. I am humbled by my constituents' trust in me to defend our founding ideals and to represent their interests in Congress.
Video Responses
The following candidates did not participate in video responses: