The Gilbert Chamber, in partnership with our Women Empowerment Committee, hosted our Leadercast Women and Business Expo this month at Modern Moments.
Attendees were able to hear from five speaker powerhouses that encouraged listeners to unlock and amplify their true voice in a noisy world. Tunde Oyeneyin spoke on "Speaking Up," and how sometimes we move so far away from who we are that we don't even know how to tap into our own truth anymore. All speakers were uplifting and encouraging of people learning to find their own voice.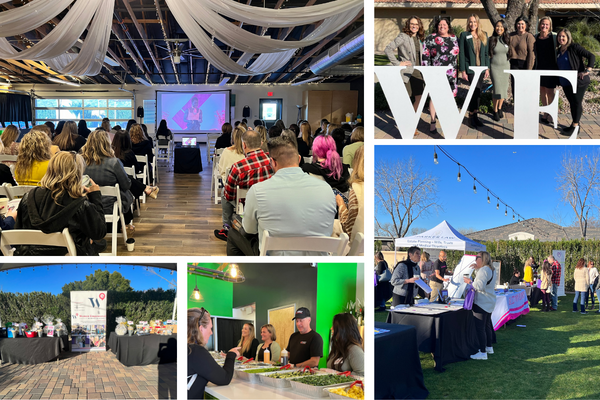 Activities included shopping local vendor booths, networking, recording short marketing videos, and the opportunity to win raffle and door prizes. We thank all our sponsors: All About You Placement and Senior Resources, Meadows Bank, Modern Moments, Colair Beauty Lounge and Medspa, Car Life of Gilbert, Rozenhart Family Chiropractic, Koibito Poke, International Minute Press of Gilbert, and Meritum Professional Bank Card Services. Thank you for helping to make this event a success!