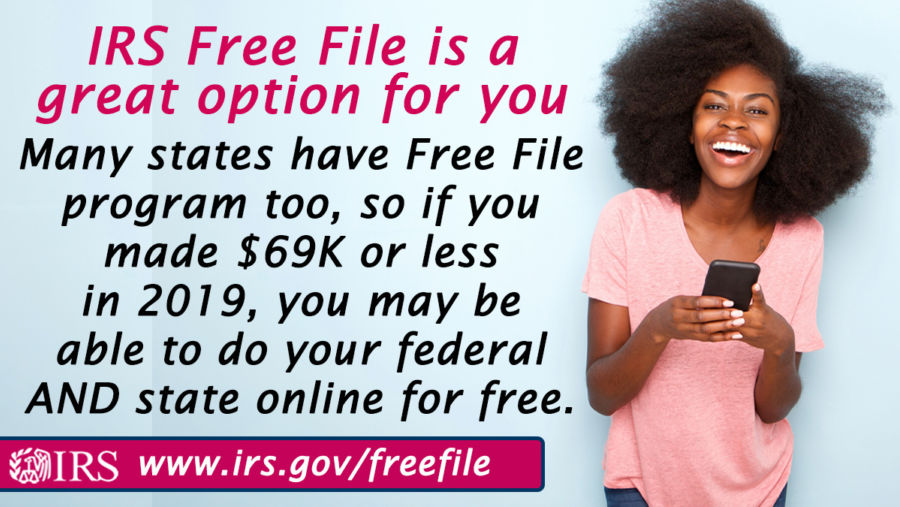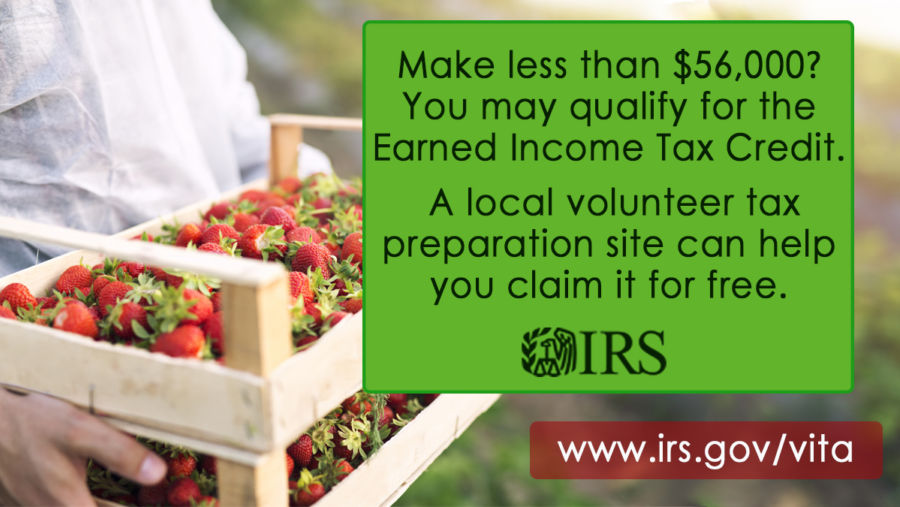 Earned Income Tax Credit (EITC) – The earned income tax credit benefits millions of taxpayers who qualify by putting more money in their pockets. This money can help with things like food, gas, clothing and even saving for a rainy day.
Made less than $56K in 2019? You may qualify for the Earned Income Tax Credit – claim it for free with #IRSFreeFile. Keep more #EITC in your pocket: www.irs.gov/freefile #IRS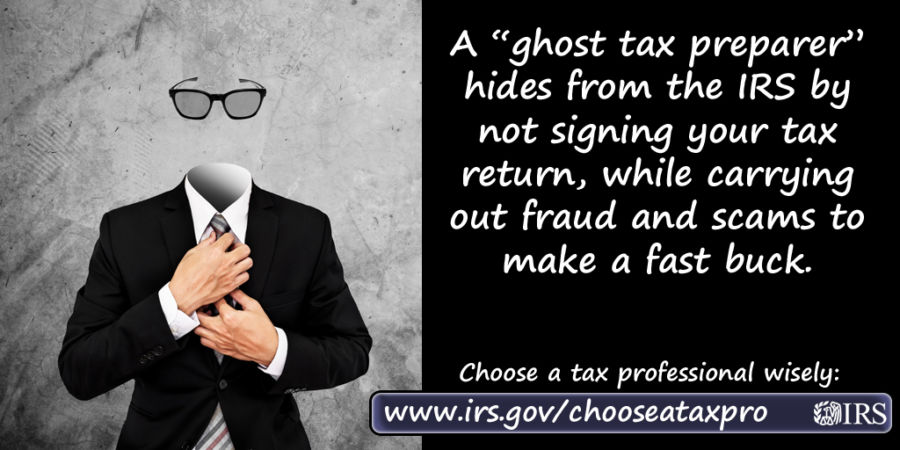 Ghost Preparers - With the start of the 2020 tax filing season near, the Internal Revenue Service is reminding taxpayers to avoid unethical "ghost" tax return preparers.
According to the IRS, a ghost preparer does not sign a tax return they prepare. Unscrupulous ghost preparers will print the return and tell the taxpayer to sign and mail it to the IRS. For e-filed returns, the ghost will prepare but refuse to digitally sign as the paid preparer.
A 'ghost' preparer will prepare your tax return for e-filing to #IRS, but refuse to digitally sign as the paid preparer. This is a scam that hurts honest people https://go.usa.gov/xd4Z2